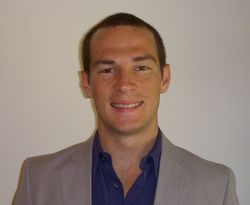 "With unemployment at 9.6%, the need for a free tool like ApplyMate.com has never been greater."
Milwaukee, WI (PRWEB) September 15, 2010
Total Applications, LLC, recently announced the launch of its new site ApplyMate.com, the first free Web application to help users track school and job applications. The site allows users to log due dates, sync calendars, see all applications in progress, and get email reminders – all in one place, for free.
Tim Murphy, founder of Total Applications, said ApplyMate.com is meant to keep people sharp in a very tough job and college admissions environment.
"With unemployment at 9.6% and over 40% of unemployed workers out of work for six months, people are either applying for jobs like mad or going back to school," Murphy said. "The need for a free tool like ApplyMate.com has never been greater."
After applying to countless jobs in his life, Murphy eventually noticed there was no service available for people to keep track of their online job and school applications. So after thorough research and a small business loan, Murphy teamed with Milwaukee developer Aaron Saray and Milwaukee designer Mark Skowron to create and launch the site.
Murphy did mentioned that ApplyMate.com might not be for everyone. "The hyper organized and Excel experts probably won't need ApplyMate.com," Murphy said. "But for those who struggle a bit with organization, the site will be a great help."
About Total Applications:
Total Applications is dedicated to helping people get a job or get into school. The company owns and operates ApplyMate.com and the related blog, ApplyMate.com/blog. Readers of the ApplyMate.com blog get tips about applying for jobs and schools, as well as related advice about resumes, networking, and interviews. The blog also features guest columnists such as recruiters, hiring managers, and admissions staff to give readers more insights about how to get a job and how to get into school. In conjunction with its blog, ApplyMate.com is a one-stop-shop for job seekers and college applicants to get useful information and the necessary tools to submit the best applications. The company is located in Milwaukee, Wis.
# # #