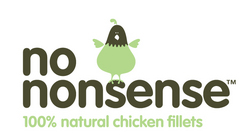 We developed the No Nonsense range in response to industry demand for a quality, cost-effective, fresh chicken product, and so far we have had a great response from clients who have trialled it.
(PRWeb UK) September 16, 2010
Rectory Foods is strutting its stuff with an exciting new range of fresh, 100% natural chicken fillets under a striking new brand – 'No Nonsense'.
Available now and aimed at all areas of the foodservice sector, the cost-effective products have a guaranteed 12-day shelf life and come in convenient pack sizes to meet the needs of today's busy caterers, chefs and butchers.
No Nonsense is just that – 100% natural chicken fillets with no additives. The high quality fresh chicken is versatile and lends itself to cuisines from all over the world, from curries and casseroles, burgers and burritos, pizzas and pastas, through to stir-fries and salads.
The fresh chicken market is a highly competitive one and to stand out against its competitors, Rectory Foods has developed this eye-catching brand. Set on a plain background, the funky chicken character and branding will give the products extra appeal on-shelf in wholesalers and cash and carries. This, coupled with the quality of the natural chicken fillets, will place No Nonsense in a strong position in the marketplace.
Many chicken products on the market often have limited shelf life and may include the addition of water, which may cheapen the product. No Nonsense does not contain water and offers a typical shelf life of 12 days from arrival (14 days from kill), meaning chefs and caterers can rest assured that they are serving only the freshest, finest chicken to their customers.
No Nonsense arrives fully calibrated, presented in 10kg cartons, containing 4 x 2.5kg trays of chicken. This format offers greater flexibility for storage and is highly cost-effective as there will be far less wastage.
The global supplier of quality poultry, red meat and food ingredients, has developed No Nonsense to meet demand in the foodservice sector for 100% natural, quality chicken fillets. Carl Scothorne, Sales Director at Rectory Foods designed and developed the concept of the new No Nonsense range and has worked closely with the company's Lithuanian division (UAB Baltreka) to source the highest quality, natural chicken for the UK foodservice market. The Lithuanian division has been instrumental in the quality control processes and management of suppliers and facilities.
Scothorne says:
"We developed the No Nonsense range in response to industry demand for a quality, cost-effective, fresh chicken product, and so far we have had a great response from clients who have trialled it. We have used our international sourcing and distribution capabilities to supply the UK foodservice sector with the finest, freshest, value-for-money chicken. Our aim is to offer a range of 100% natural poultry that our customers can associate with quality and value, presented with a recognisable brand. We look forward to achieving great results from the No Nonsense brand and may consider adding more products to the range later in the year."
"No Nonsense will help continue to drive the company forwards and strengthen our position in the food industry.''
Rectory Foods has a dedicated technical department to ensure all its suppliers meet BRC standards.
The poultry products are aimed at chefs and caterers in pubs, bars, cafes and restaurants, hotels, mobile and catered events and other foodservice outlets, as well as the cost sector. In addition, sandwich makers, bakers and food manufacturers can use the products to develop premium chicken dishes and snacks.
No Nonsense is available via cash and carries, wholesalers and regional distributors now. For details of your local stockist, email info@rectoryfoods.com or call 01477 544 550.
To find out more about Rectory Foods, visit http://www.rectoryfoods.com.
Notes to editors:
No Nonsense – product information

No Nonsense fresh 100% natural chicken fillets, 10kg (4 x 2.5kg)
For further editorial information or to request hi-res images and samples, please contact Francesca Gaffey or Jaime Markey @ JAMpr Ltd:
Tel: 0161 850 0565 / 0161 850 9595
E: francesca(at)jampr(dot)co(dot)uk / jaime(at)jampr(dot)co(dot)uk
###