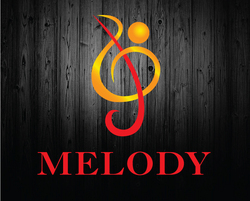 The overall intent is to help Indies Get seen, Get heard, and Get paid
Cleveland, OH (PRWEB) September 21, 2010
Melody Management LLC (Melody), a premier music technology company revamps its digital music service designed to level the playing field for Independent (Indie) artists of all genres. MelodyManagement.com focuses on integrating traditional record label practices with Internet based software and social media to deliver a simplified digital music service for artists, managers, and small labels. Melody's unique business model includes direct payment to artists on a private label prepaid debit MasterCard®. "Our mission is to enable musicians who want to manage their career, maintain ownership of their creative work, and reach their fans while keeping the profits normally taken by traditional record companies", said Glen Johnson, Chief Executive Officer.
MelodyManagement.com delivers an integrated, Internet-based system that provides career management tools via an artist's web site and patent-pending user-friendly interface. Melody integrates and enhances popular branded services like FaceBook® and MySpace® to deliver value-add to the artist and a unique payment engine. "The overall intent is to help Indies get seen, get heard, and get paid", says Pete Durette, company co-founder, "Through our web-based suite of tools, an artist can embed their online store with many popular social network sites, sell music on those sites, manage it all from one place, and get paid 85% of all sales every week directly via a Melody card in their wallet". The company is also forging several strategic industry partnerships that will benefit artists while fueling growth.
Artists are using Internet-based services via traditional service providers for eCommerce, iTunes® and Napster® for music distribution as well as social-networking services like FaceBook for marketing and promotion. With the industry shift towards the Digital Music space, MelodyManagement.com is providing an alternative for music artists looking for greater financial parity while building their brand and launching their career. "The digital music revolution has shifted the traditional business model toward greater parity with artist", said Wendi Huntley, Digital Music Manager. "We intend to be right in the artists' corner as we have personally experienced and seen the challenge faced by countless artists attempting to break into the industry".
This parity shift has evolved into a wave of independent artists determined to gain popularity, greater financial parity, and exposure through non-traditional music outlets. Melody Management draws upon a talented team of professionals that bring a unique blend of music industry and technology expertise to the company.
About Melody Management
Melody Management is a provider of digital music service offerings that help promote artists development. With offices located nationally the company is based in Cleveland, Ohio. For more information please visit http://www.melodymanagement.com
CONTACT:
Lanine Hall, VP of Operations
lanine(at)melodymanagement(dot)com
1.877.470.2871 x7660
###