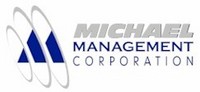 We offer top-rate SAP training with flexibility and affordability that simply can't be matched by other providers.
San Diego, CA (PRWEB) September 22, 2010
Michael Management Corporation today announced its Corporate SAP Training Portal, a multi-user SAP training site that offers administrators the ability to customize SAP training programs to suit their needs, and to adjust in real-time as training needs evolve. This flexibility is unique to Michael Management, as traditional training programs offer very little latitude to adjust training resources once a program has been deployed.
"The most successful companies in the world realize the importance of quality SAP training. SAP training administrators need a solution that will evolve with their organization to meet ever-changing training needs," said Thomas Michael, CEO of Michael Management. "While most training programs require administrators to identify all trainees and their respective coursework prior to deployment, our portal offers the ultimate in flexibility, enabling administrators to add or remove trainees at any time and to make course registration adjustments as necessary."
Unlike most SAP training programs that are heavy with PowerPoint and light on actual hands-on SAP usage, Michael Management's suite of training products simulates real SAP sessions. This goes beyond "book knowledge" and prepares students for the sort of everyday tasks they'll perform when they apply their learnings as an SAP expert in the workplace.
Manage and Monitor
SAP training programs must evolve as needs change, and Michael Management's new SAP training portal offers the ability to make those necessary adjustments. Training administrators have access to a dashboard that lets them manage the training process from start to finish. Everything from adding students to assigning new courses to tracking progress can be done from within the dashboard. Making these and other changes to a traditional SAP training regimen is an arduous process, but to make them simply by logging into a dashboard is a true breakthrough for anyone who's charged with managing a multi-seat SAP training program.
Straightforward, Affordable Pricing
Michael Management's training is priced very competitively – especially when compared to traditional onsite training. Administrators purchase training credit packages and can redeem those credits for training courses at any time. Additional credit packs can be purchased when needed, and unused credits are valid for three years from the date of purchase. In addition, there are no separate charges for set-up or termination.
To find out if Michael Management's online SAP training tools can help you and your organization, visit Michael Management's website to view a brief introductory video to learn more about the new Corporate SAP Training Account.
About Michael Management Corporation
Michael Management Corporation is a leading provider of SAP training, SAP access and recognized expert SAP consulting services. The company provides an unmatched level of SAP product expertise and consulting experience. Michael Management Corporation's online SAP training courses are used by many Fortune 500 companies around the world to train their users on SAP know-how.
Michael Management Corporation (MMC), the MMC Logo and the MMC Swoosh are registered or unregistered trade and/or service marks of Michael Management Corp. and are protected by US and international copyright laws. All other names, brands, logos, etc. are registered trade or service marks of their respective owners. MMC is not affiliated with SAP AG.
###