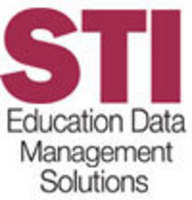 Mobile, Ala. (PRWEB) September 22, 2010
Hayti School District in Hyati, Mo., has been awarded $2 million over a three-year period in School Improvement Grant funds provided to the Missouri Department of Education under the American Recovery and Reinvestment Act of 2009. As part of the district's reform efforts, its schools will be implementing Ready,Set,Go!, a customized program of professional development, research-based strategies, and data-driven decision-making designed for school improvement. Ready,Set,Go! is a new offering developed by STI, a leader in K-12 education data management solutions.
To determine School Improvement Grant eligibility, the state department of education, with guidance from the U.S. Department of Education, categorized eligible schools into three tiers. Tier I comprises the neediest and lowest-performing schools in the state, and Tier II schools are among the lowest-achieving five percent of secondary schools. Tier III schools are those in the bottom 20 percent in the state based on proficiency that do not qualify for Tiers I and II, and the remaining Title I schools in improvement, corrective action or restructuring that do not qualify for Tier I.
Hayti School District, categorized as a Tier II school district, included Ready,Set,Go! in its grant application as an integral component in bolstering school improvement efforts targeting grades 7-12. Offered through STI's Achievement Services business, Ready,Set,Go! provides school leaders with the knowledge, skills and tools to systematically and effectively process and evaluate student information, instructional practice, professional development, and leadership to increase student achievement.
Ready,Set,Go! will be implemented in the 2010-11 school year for a one-year contract consisting of 45 days of on-going, personalized professional development. The STIAchievement Services team will develop customized plans for the Middle/High School (which serves grades 7-12) that will engage stakeholders in preparing, evaluating and acting on "Multiple Measures of Data" to support student achievement throughout their communities. The team will develop a plan of action after evaluating current school data and programs to identify trends and barriers to improvement. The team will then work collaboratively with school leaders to set the stage for the improvement process by transforming the school's culture and educational practices. Findings from the data analysis and school evaluation are used to: inform curriculum alignment and pacing, create an instructional framework aligned to standards and the curriculum, develop a formative assessment program that addresses individual student needs, and engage teachers in job-embedded professional development on effective instructional strategies. This process also enables schools to establish a powerful response-to-intervention system for students at risk. Finally, the team will help the school build a foundation for continuous improvement—centered on sound data-driven decision-making—by monitoring progress, mentoring teachers, modeling best practices, and fostering supportive professional learning communities.
The School Improvement Grant award announcement comes on the heels of another exciting announcement within the district. After the elementary schools implemented STIAchievement Services in 2009, grades 3-6 made Adequate Yearly Progress (AYP) this year due to the significant gains in their MAP test scores. Tests results indicated an increase of over 45 percent in Math, and an increase in all subgroups in both subject areas, Communication Arts and Math, in grades 4-6. Educators were exceptionally enthusiastic about the news, as grades 4-6 have not made AYP in seven years.
The STIAchievement Services team is led by skilled school improvement specialists who are veteran educators with extensive experience in education data analysis, instructional design, and school reform. For more information, visit http://www.sti-k12.com.
About STI
STI is a leading provider of Education Data Management solutions to the K-12 public and private school market. STI's fully integrated suite of Web-based products addresses attendance, scheduling, discipline, grade reporting, state reporting, financial management, student health, parent/teacher communications, special education, formative assessment, and data mining. Additionally, STI offers a comprehensive program of professional development services to help administrators and teachers with school improvement initiatives such as developing data-driven response-to-intervention and formative assessment programs. More than 7,000 schools in 50 states and several countries use STI solutions. The company was founded in 1982 and is headquartered in Mobile, Ala. For more information, phone 800-844-0884 or visit http://www.sti-k12.com.
###