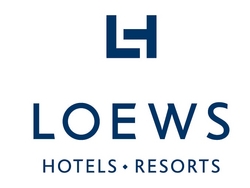 This was a great effort on behalf of all of our partners out here at Lake Las Vegas, and it's a sign of things looking up.
Henderson, NV (Vocus) September 21, 2010
Loews Lake Las Vegas and South Shore Golf Club raised $26,000 for Clark County public schools from a charity golf tournament on Thursday.
The event benefits local schools via an innovative web site called DonorsChoose.org, where teachers can post classroom needs ranging from pencils to computers to funding for field trips and more.
The golf tournament was hosted by both Loews and the South Shore Golf Club and was supported by local companies such as Silverman Triathlon, Business Benefits and Trialogue.
"We're very pleased to be able to help local schools," said Brian D. Johnson, General Manager of Loews Lake Las Vegas. "This was a great effort on behalf of all of our partners out here at Lake Las Vegas, and it's a sign of things looking up."
This good news comes on the heels of the June announcement that a judge approved Lake Las Vegas' plan to emerge from bankruptcy. The Lake Las Vegas development is on the road to recovery, and the Loews Lake Las Vegas continues to offer an exceptional customer experience.
And there's more good news on the horizon. Dolce Hotels and Resorts was just selected to rebrand and manage the former Ritz Carlton Lake Las Vegas that closed in May. Dolce plans to open the new property in the first quarter of 2011.
"We're happy to hear we have new neighbors and we look forward to welcoming Dolce to the Lake Las Vegas community," said Brian D. Johnson.
The picturesque Loews resort, which recently earned its 5th consecutive AAAFour Diamond Award, is situated on 21 acres of lakefront property with breathtaking views of the water and the surrounding mountains. It is also home to Marssa, a AAA Four Diamond contemporary Japanese and sushi restaurant, led by Osamu "Fuji" Fujita, one of only seven Master Sushi Chefs in the United States. A partnership with the exclusive South Shore Golf Club enables Loews' guests to play the private course that was named one of the "Top 10 Private Courses" by Golf Digest when it opened in 1996.
Booking pace for conferences, conventions and leisure travel has increased year over year from 2009 to 2010.
Steve Pampinella, Vice President/Team Director for Conference Direct, has hosted three corporate meetings at the Loews Lake Las Vegas this year. "Our clients get the benefit of being in Las Vegas without the stigma of The Strip, and we get the convenience of the airport only 20 minutes away," he said. "With all of the cutbacks from the down economy we have not seen any cutback in your service. Your food and beverage is still the best in town."
Situated on 21 acres of lakefront property, Loews Lake Las Vegas is the centerpiece of the 3,600-acre Lake Las Vegas community in Henderson, NV. The hotel's 493 guest rooms and suites feature sweeping views of the lake and surrounding mountains. The hotel has four restaurants, a 9,000-square-foot spa, and a kids club. Recreational diversions include two swimming pools, a sport court and boating activities. For reservations or more information, call 1-877-285-6397 or check http://www.loewshotels.com/lakelasvegas.
Contact:
Jennifer Duffy
(520) 382-7775
jduffy(at)loewshotels(dot)com
###