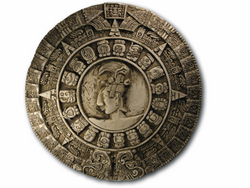 Forget the doom and gloom Hollywood style sensationalism
San Francisco, CA (Vocus) September 23, 2010
The Lodge at Chaa Creek, situated in Belize's Heartland of the Maya, is providing an authentic Maya travel adventure experience that should put to rest misleading media hype surrounding the Winter Solstice of 2012 – a pivotal day in Maya history and culture.
"2012 is a year of huge significance for the Maya, and we want visitors to learn the real story about it from the people themselves, and while exploring Maya history and culture throughout Belize. We're committed to putting this important epoch in its proper perspective while providing an in-depth, authentic Maya experience," Chaa Creek GM Lucy Fleming said at a recent Maya workshop.
Ms Fleming said that the Belize Maya Heartland 2012 package immerses visitors in the history, culture, religion, art, architecture, healing and agricultural practices that are still very much alive in Belize. She described the package as combining exciting learning activities with comprehensive adventure tours including visits to ancient Maya metropolises in Belize and nearby Guatemala.
"We want to highlight our local Maya temples, royal palaces and legendary ball courts, as well as the nearby ancient cities, the incredibly rich, well preserved sacred ceremonial caves and the many other beautiful and exotic remnants of this magnificent civilisation."
Ms Fleming added that while Chaa Creek has always had a strong Maya component, 2012 presents a once in a lifetime opportunity to share this interest with the world.
In addition to field excursions, the Belize Heartland 2012 vacation package includes a range of learning adventure activities within Chaa Creek's 365 acre private nature reserve. Guests can explore, by horseback, canoe, foot or mountain bike, the working organic Maya Farm, Medicinal Plant Trail, Natural History Centre, and many excavated and unexcavated Maya sites dotting the lush rainforest. Guided walks and studies will encourage guests to learn Maya words while birding and during nature walks. Visitors will also receive their Maya birth signs and learn to use the famous Maya calendar, whose accuracy continues to astound scientists the world over and lies at the heart of the 2012 prophesies.
"Forget the doom and gloom Hollywood style sensationalism," Ms Fleming said, "The reality of the Maya predictions is infinitely more interesting, and as Chaa Creek has always had a strong involvement in Maya studies and with present day Maya people, we want to share the real history and rich culture of this incredible civilisation.
The Belize Maya heartland 2012 vacation packages will be offered throughout 2012, culminating in a massive Winter Solstice 2012 celebration December 21, 2012, for which early bookings will be essential.
"It's a celebration that has been 52,000 years in the making, and it will be extraordinary," Ms Fleming said.
For more information about The Lodge at Chaa Creek, toll free USA 877-709-8708, UK 0-207-096-0329, Belize 501-824-2037 reservations(at)chaacreek(dot)com or visit the web site at http://www.chaacreek.com.
###