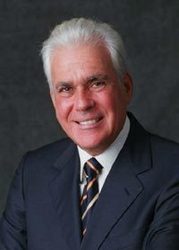 The rapid heart rate, alternating with decelerations in the heart rate, required the nurse midwife to have an OB/GYN present at that time
Beverly Hills, CA (Vocus) September 23, 2010
The Law Offices of Dr. Bruce G. Fagel and Associates announced that it has filed a lawsuit in the Alameda County Superior Court, Case No. RG10514283, against Alta Bates Summit Medical Center, Berkeley, Calif., and East Bay Perinatal Medical Associates, Oakland, Calif., and several employees of both facilities, for negligence that resulted in the birth of a brain-injured child.
Tiger Wang was born at 1:33 pm on March 28, 2010, to mother Jie Chen Wang, who was an MBA student at UC Berekeley, and who graduated in June 2010. The baby's father, Wenbin Wang, is a civil engineer with a master's degree from China.
According to court documents, prior to the birth and immediately after, there were several complications that the lawsuit contends were not handled properly and were below an acceptable standard of care.
During the labor and delivery, Jie Chen was under the care of a certified nurse midwife employed by East Bay Perinatal Medical Associates. The midwife was aware of a prolonged labor, and was with the mother in the hours leading up to delivery. During the last two hours before delivery, there were abnormalities on the fetal monitor that required notification of an obstetrician. Had that been done, contends court documents, the baby would have been delivered by c-section much sooner than he was.
"The rapid heart rate, alternating with decelerations in the heart rate, required the nurse midwife to have an OB/GYN present at that time," said Dr. Bruce G. Fagel, the family's attorney. "We believe that due to the prolonged labor and the heart rate fluctuations, delivery should have occured by c-section by 1 pm at the latest. It is our contention that an earlier c-section delivery would have prevented the injuries suffered by Tiger Wang."
Additionally, Tiger Wang had breathing problems at birth and, according to his pediatrician, lacked oxygen for more than 15 minutes. The lawsuit also claims that clinicians failed both to intubate quickly and to suction efficiently, which caused a drop in oxygen to his brain. The lawsuit says it is believed that the newborn would have recovered normally despite his problems at delivery had resuscitation been done correctly and immediately.
Tiger Wang was transferred to Children's Hospital Oakland for a brain cooling procedure, which must be done within six hours of birth and is becoming a more prevalent and effective treatment for brain-damaged newborns. This treatment was started at 6 pm on the date of birth and completed three days later on March 31. Generally, effectiveness of the brain cooling procedure is not known for a couple of years. Tiger Wang was discharged from the hospital on April 6 with a diagnosis of hypoxic-ischemic encephalopathy (HIE), a brain injury due to lack of oxygen to the brain.
About Law Offices of Dr. Bruce G. Fagel and Associates
The Law Offices of Dr. Bruce G. Fagel and Associates is one of the nation's premier medical malpractice plaintiff firms, and only handles medical malpractice cases with an emphasis on birth and brain injuries. Dr. Fagel is a lawyer who is also a licensed medical doctor.
###