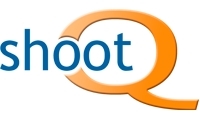 Atlanta, GA (PRWEB) September 24, 2010
ShootQ, a Pictage company offering the leading online business management software for professional photographers, today announced an integration with RedCart that enables photographers to easily export customer orders from RedCart into ShootQ.
In addition to powerful order export tools, the integration between ShootQ and RedCart gives photographers order reports for a more refined view of their business growth. Photographers using both ShootQ and RedCart will also be able to display customer orders and invoices in ShootQ's password-protected client portal.
"ShootQ exists to help photographers create purposeful, profitable businesses. RedCart enables photographers to maintain control over their print sales process, from the moment a client places an order until it's fulfilled at the photographer's lab of choice. This integration gives professional photographers the independence they desire," says Rachel LaCour Niesen, VP Marketing, ShootQ.
"We're happy to see this important integration with ShootQ. Photographers using both RedCart and ShootQ can now streamline their print sales and fulfillment workflow, saving time and giving them a competitive advantage in a crowded marketplace," says Tommy Tompkins, founder of RedCart.
More information on ShootQ can be found at http://www.shootq.com. To learn more about RedCart, please visit http://www.redcart.com.
About ShootQ
ShootQ, a Pictage company, offers the leading web-based management software designed specifically to automate photography businesses. ShootQ is a photographer's virtual business partner, assisting them from the moment a prospective client contacts them until the final product is delivered.
About RedCart
RedCart Solutions, LLC is a leader in developing online proofing and e-commerce systems for professional photographers. Founded in 2005 by professional photographer Tommy Tompkins, RedCart has quickly gained international recognition and popularity among the very best photographers in the world for its innovative and refreshing studio tools. RedCart is committed to enabling photographers to expand and grow their business with flexible and easy to use e-commerce solutions.
# # #