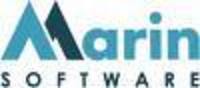 San Francisco, CA (PRWEB) September 27, 2010
Marin Software, provider of the leading enterprise-class paid search management platform, today released key search marketing data and insights from the 2009 Holiday season in a new whitepaper entitled "The Search Marketer's Guide for the Holidays: 10 Tips for a Successful 2010." Marin's analysis, which also includes retail best practices for Holiday 2010, is derived from extensive 2009 Holiday search campaign data gathered from Marin Software clients that, in total, spend more than $1.3 Billion dollars annually on paid search.
Key Insights from Marin's Data:

Dispelling Myths of the Early Shopper – Despite research indicating a trend towards early shopping, consumer purchasing activity online still rises most dramatically immediately after Thanksgiving and remains elevated throughout the month of December. From November to December of last year, paid search clicks and conversions rose by 18% and 66% respectively, indicating that the majority of holiday purchasing still happens just before the holidays.
Higher Conversion Rates, Higher Bids – During the holiday season, consumers exhibited higher conversion rates than they did in the months leading up to Black Friday. Last year, conversion rates from paid search increased between 25% and 50% for select weeks. Advertisers looking to capitalize on this behavior need to anticipate bid changes to meet rising consumer purchase intent.
"Peak Week" – While Black Friday and Cyber Monday are often touted as the most important days for online retail, Marin's research showed that the first full week of December easily outpaced both those days. During the December "Peak Week" in 2009, paid search campaigns run by leading retailers registered the highest cumulative results for all of November and December, with 24% of all impressions, 18% of all clicks, and 25% of profits.
The Sunday Effect – According to Marin's research, online shoppers appear to be the busiest on Sundays. Throughout the entire holiday season, Sundays outperformed other days of the week in terms of average conversions, conversion rates, and profit for paid search campaigns.
Quotes:
"Last year, shoppers spent $27 billion online during the Holiday season alone," said Matt Lawson, vice president of marketing for Marin Software. "It's no wonder retailers spend heavily on paid search during the holidays, since a large part of their sales are generated during these critical weeks. For smart marketers, increasing bids in advance of shifts in consumer buying behavior can be the difference between a good selling season and a great one. Marin Software gives marketers the tools to understand their customer, and deliver exceptional profits and ROI from paid search."
Resources:

About Marin Software:
Marin Software provides the leading paid search management platform for advertisers and agencies worldwide. The company's flagship product, Marin Search Marketer® is designed to address the workflow, analysis, and optimization needs of enterprise-class marketers, saving time and improving financial performance. More than 500 brands rely on Marin Search Marketer to manage and optimize in excess of $1.3 billion in annual search spend. Leading advertisers and agencies using Marin Software include Razorfish, Neo@Ogilvy, University of Phoenix, Macy's, KAYAK, PriceGrabber, Salesforce.com and Reply.
# # #