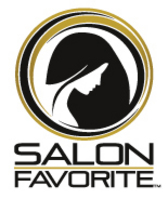 Salon Favorite Keratin is designed to be used on curly, wavy or frizzy hair and can last for up to 3 months.
Beverly Hills, CA (PRWEB) September 28, 2010
A revolutionary new at home treatment launching soon allows you to save money while still taking complete care of your hair, Salon Favorite now offers you the chance to get salon perfect hair right in the comfort of your own home. Salon Favorite Keratin is offering people the opportunity to get the great condition hair that they have always wanted at home with a complete Do-It-Yourself kit that costs a fraction of the price of what it would cost in the salons. When you consider that treatments such as this would cost anywhere between $300 and $500, you will be amazed at how much you can save by using this complete kit at home containing everything you needed for perfect hair condition.
A closer look at Keratin: Salon Favorite Keratin is designed to be used on curly, wavy or frizzy hair and can last for up to 3 months, completely eliminating out of control and frizzy hair to make way for smooth, shiny and manageable hair that once upon a time you would have had to have paid a small fortune for. The complete kit will coat the hair with vital Keratin, giving it strength, smoothing it out and repairing the quality of the hair quite literally from the inside out.
What makes Keratin special? Without the need for harsh chemicals, Salon Favorite Keratin is a home designed treatment to straighten the hair by working from the cuticles and working its magic from the inside of the hair right from root to tip. It is recommended for very damaged hair and in actual fact there have been reports that the more damaged the hair is prior to this home treatment, the longer it will have an impact. Despite this, it is suitable for all hair types to give a shiny look and texture that before this moment, you could only get from expensive salon treatments. Containing everything that you need to completely rejuvenate your hair from shampoos and reconstructors to combs and caps, Salon Favorite Keratin offers the perfect home solution to a once costly problem.
About Salon Favorite:
The team behind Salon Favorite Do-It-Yourself Keratin Treatment has been product testing and researching the possibility of a Formaldehyde-Free Keratin Treatment and is currently manufacturing a ground breaking Keratin treatment. Salon Favorite Keratin Treatment is a specially formulated revolutionary hair reconstructor and volume reducing treatment that eliminates most of the curly and frizzy hair textures, leaving hair straight, healthy and shiny for up to three months.
###