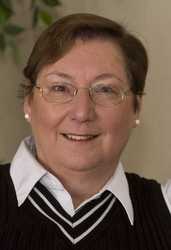 "When people change what they believe, they can change how they behave."
(PRWEB) October 8, 2010
In Questing Home: A Safe Place For My Holy Grail, Family therapist, Marilyn Barnicke Belleghem M.Ed., explains the tactics used in bullying and that suicide is not the answer. Victims can survive and thrive. Free shipping of Questing Home is now available across Canada.
Bullying has long term effects on victims. With awareness of the process of abuse and knowing how bullies pick their target overcoming emotional damage is possible.
Expressing anger has become socially acceptable as people rage and bully to feel powerful and meet their goals. While many find anger intolerable they see expressing fears as weak. The appearance of being sensitive and emotional can attract bullies. They like the reaction they achieve with their words and deeds.
Victims of abuse are often over responsible and accept blame. Minimizing pain and acting as if the abuse didn't really hurt can encourage further mistreatment.
Trusting false forgiveness and repeated apologies lets the bully know they will not be held accountable.
Shy, isolated individuals who fear authority and have a weak support network are more vulnerable to being bullied.
Overly obedient children learn to accept others telling them what to do even if the act will cause personal harm.
Marilyn Barnicke Belleghem M.Ed., A Registered Marriage and Family Therapist, knows first hand the long-term effects of being bullied. Free shipping of Questing Home: A Safe Place For My Holy Grail, Personal Growth Through Travel, will help readers understand ways they can help stop bullies. Marilyn uses the Holy Grail as a symbol of the essence of the Self and a manifestation of personal power.
"Don't keep quiet, report abuse. Victims can learn more assertive behaviours to avoid and stop abuse." says Marilyn.
We can't stop children from being bullies without stopping the adults who teach them how! Adults must monitor their own behaviour and be aware of the ways they use their power in relationships. Children learn by example.
Marilyn is presently working on her fourth book Questing Confidence: Polishing My Holy Grail.
Quest Publishing is offering Free Shipping on her first self help memoirs that take readers on international travel adventures and through the processes of adult development. Free chapters and reviews are available at Quest Publishing.
Marilyn takes her message of personal growth through travel to meetings and conferences across Canada. Consult Marilyn to speak to your organization! She is also available for radio and television appearances and as an expert for journalists.
Please contact:
Marilyn Barnicke Belleghem M.Ed.
Speaker, Author, Consultant
###