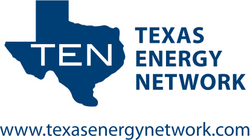 These companies represent a huge portion of this nation's economy...TEN intends to give them the bandwidth that is vital to their mission critical infrastructure"-Gregory M. Casey, CEO, TEN
Houston, TX (PRWEB) October 18, 2010
Texas Energy Network, LLC's (TEN's) Chief Executive Office, Gregory M. Casey has been invited to speak before the American Petroleum Institutes' Telecommunications Subcommittee in Houston Texas on November 10, 2010. Casey will discuss TEN's plans to deploy a revolutionary 4G network specifically for the Oil and Gas industry.
Mr. Casey remarked "I am honored and pleased that I have been invited to talk to this important organization. These companies represent a huge portion of this nation's economy and TEN intends to give them the bandwidth that is vital to their mission critical infrastructure. Our discussions with these companies have shown a high level of interest with what we will be offering in the very near future."
The American Petroleum Institute(API)'s Telecommunications Subcommittee supports the oil and natural gas industry's management and implementation of telecommunications technologies and resources. Among other things, it represents API before the Federal Communications Commission ("FCC") on important regulatory developments affecting telecommunications in the oil and gas industry. The Telecommunications Subcommittee meets twice each year. The committee consists of communications directors and managers from ExxonMobil, Chevron, Shell, Kinder Morgan, Occidental, TransCanada.
Texas Energy Network, LLC was formed to provided bandwidth to the oil and gas industry. Partnering with technology giant Alcatel-Lucent, TEN will be the first to deploy LTE wireless technology that will blanket the oil and gas fields. TEN's service will provide the highest level of bandwidth possible for the industry's mission critical monitoring, SCADA, surveillance and mobile needs.
###