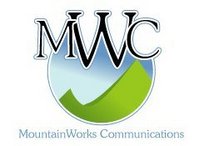 "I am committed to helping others leverage a difficult experience into one that restores career prosperity, well-being and self-esteem, explains Nan."
Denver Area, CO (PRWEB) October 5, 2010
Rebooting After Job Loss, is not a typical career seminar. It explores job loss as both loss and growth, offering a special blend of reflection, self-discovery and real world insights. This is not a seminar about how-to write a resume, interview for a job or search for job openings. Rather, it deals with the inner work needed to get the desired outer work.
Seminar developer and presenter, Nan S. Russell has been on both sides of the hiring desk during her more than twenty year management career. Launching the seminar last spring in Philadelphia, attendees' responses were especially positive; 'Loved that you shared from personal experience and examples, rather than just or mostly citing research and/or other authors,' commented one participant. "So, after a few tweaks and numerous requests, I'm excited to roll out the seminar to more people in more cities," says Nan. The seminar offers insights on how to avoid mistakes by sharing real world perspectives of what does and doesn't work. "I am committed to helping others leverage a difficult experience into one that restores career prosperity, well-being and self-esteem, explains Nan."
Attending Rebooting After Job Loss, you will explore ways to:

Tap into resilience and find your inner strength
Build your communication success style
Expand your possibility thinking with simple, everyday actions
Tackle self-sabotaging behaviors you don't know are holding you back
Launch a personal 90 day career prosperity plan
Rebooting After Job Loss is a significant addition to MountainWorks Communications' mission to helping people live their life's potential and actualize their dreams. Learn more at http://www.rebootingafterjobloss.com
MountainWorks Communications, LLC which was founded on the vision that only when we're all winning, do we all win. The company founded in 2006 by company President, Nan S. Russell, works to inspire greatness in people and organizations. Nan is the author of two books: Hitting Your Stride and Nibble Your Way to Success. Her biweekly career insights column, Winning at Working, is published in over 90 publications. Nan is a sought after motivational speaker and the host of the nationally syndicated radio show, Work Matters with Nan Russell. More at http://www.nanrussell.com.
# # #