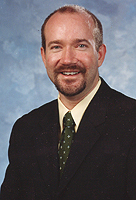 "Trademark, copyright, and censorship must be the predominant concerns of any artist, whether a fashion designer, author, photographer, actor, or any other creative."
New York, NY (PRWEB) October 1, 2010
Noted trademark attorney David H. Faux recently discussed when to claim color in an application to register a trademark in his article "Color and Trademark." When asked about the inspiration for this article, Dave Faux stated, "Even seasoned IP attorneys lose sight of the difference between thoughtlessly applying the industry standard, and considering the reasons behind that standard." While conceding that the broad majority of marks are filed without claiming color, "Color and Trademark" provides a brief overview of when and why business owners would use color to identify their product as coming from them.
In "They're Not Taking It Down!" Dave Faux responds to the all-too-common situation when authors find their own work posted on the internet. With so many clients that have this problem, Dave sympathizes, writing that "it is shocking and painful to see your works posted and used without your permission. When this use happens without proper attribution the infringement becomes egregious. You need to send a proper notice, as set forth in the Digital Millennium Copyright Act (the "DMCA") guidelines, to the Designated Agent registered with the Copyright Office." The article carefully explains the proper method for "notice and takedown," wherein the author can effectively protect his property. "It is the middle path between doing nothing and going to court specifically designed by Congress," says Faux.
Finally, on September 25, Dave Faux was a panelist for "Holding Our Tongue: Censorship in the Theatre," an event partnered by The Dramatists Guild and the Cleveland Public Theatre, sponsored by Cleveland State University and the Cleveland Foundation. Also on the panel were artistic director and author Ari Roth and playwright Betty Shamieh. There, Mr. Faux reviewed the legal elements of governmental censorship versus other forms of authorial repression, such as market driven and self-censorship. "The most prevalent form of censorship among authors, by far," said Faux, "is self-censorship. It is driven by a desire to be produced and avoid controversy." He advised artists "not to be afraid to 'smear human dirt on angels,'" in any effort to further the progress of humanity, whether through critical or creative thought.
Whether writing on intellectual property or speaking out against censorship, Mr. Faux remains a stalwart advocate for artists' concerns. "Reputation, ownership of creativity, and freedom of speech are the commercial currency of the artist," says Faux. "Trademark, copyright, and censorship, then, must be the predominant concerns of any artist, whether a fashion designer, author, photographer, actor, or any other creative."
# # #