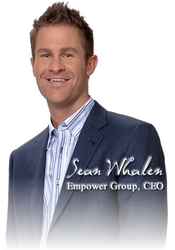 "It is an honor to be included with so many other talented young entrepreneurs in Utah Valley.
Provo, UT (PRWEB) October 6, 2010
Utah Valley Business Q Magazine recently featured the winners of its 2010 "Top 40 Under 40" Awards, highlighting exceptional Utah Valley entrepreneurs under the age of 40. Sean Whalen, CEO and founder of Property 23, a real estate investment, foreclosure sale and tax lien property sales company, was included in this prestigious list, along with many other outstanding young entrepreneurs.
Whalen remarked, "It is an honor to be included with so many other talented young entrepreneurs in Utah Valley. It is a great tribute to the amazing team we have assembled here."
For more information on those who were recognized, visit the Utah Valley Business Q website.
About Property 23
Property 23 is a group of real estate minded professionals looking to empower investors with simple, yet proven, strategies and opportunities. Focused primarily on http://www.property23.com domestic tax sales and foreclosures, Property 23's founders circle consists of seasoned investors, attorneys, tax specialists, and others, with combined experience of over 55 years in successfully navigating the complex world of real estate investing. They seek out the very best quality tax deed and foreclosure properties all over the country, then get them rehabbed and rented to provide turnkey, low-cost, high cash-flow properties to investors looking for annual cash flow of 10% or more.
About Utah Valley Business Q
Utah Valley Business Quarterly is focused on capturing the pulse of the business community. Their goals are to highlight successful entrepreneurs, long-time businesses and trends in the area and educate business owners by writing articles that showcase the lessons learned from area business leaders. Their philosophy is that Utah Valley can continue to grow and improve by sharing ideas and solutions through this medium.
###