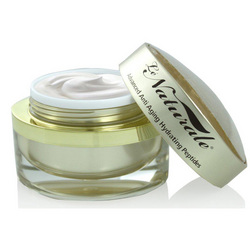 We have a range of products that can be beneficial, without chemical side effects or harmful effects on the environment
Austell, GA (PRWEB) October 7, 2010
Le`Naturale is a revolutionary all natural, anti-aging, anti-wrinkle, skin rejuvenating, line for women and men. It is designed for everyday use and is as potent as prescription medicine yet available without one. In addition, Le`Naturale products are created using earth and animal friendly practices.
Many women are plagued with skin problems due to aging, environmental effects and changes within the body that may result in wrinkles, discoloration, dark eye circles and stretch marks. "Our products address all of these problems and more," said Dr. H. Bahman, CEO of TT USA, LLC. "We have a range of products that can be beneficial to all women without chemical side effects or harmful effects on the environment." Some of the Le` Naturale products for women include; the Instant Face Lift Serum that acts as a "face lift in a bottle," the Eye Peptide that moisturizes and lightens dark circles under the eye and the Advanced Anti Stretch Mark Formula that lightens and reduces the appearance of stretch marks.
Additionally, men have aging and pigmentation problems as well. These problems appear on the skin over time and are due in part to environmental factors and aging. "Women are not the only ones who are concerned about the appearance of their skin," said Dr. Bahman, "for men seeking a safe and chemically free treatment for their skin, Le`Naturale is the best way to go." The Le`Naturale skincare line for men includes; the Instant Face Lifting Serum STEM which firms, tones and restores skin and the Collagen Youth Complex SPF (Day) that plumps and provides UV protection, "all developed with natural and environmentally friendly ingredients."
Le`Naturale maintains a close and responsible relationship with the environment. The line was created utilizing a powerful synergistic combination of natural, organic, herbal, medicinal, cosmeceutical, and raw materials as topical skin applications for various skin conditions and treatments, without any of the potentially irritating side effects of harsh chemicals. Le`Naturale is formulated without parabens, phthalates, propylene glycol, mineral oil, PABA, petrolatum, paraffin, DEA and animal ingredients.
The Le`Naturale organic skincare line is a safe and effective line for women and men, all while maintaining a responsible relationship with the environment. All Le`Naturale products are free of chemicals and completely organic. This revolutionary skincare line is destined to be the most sought after line for women and men who desire fast, safe and natural results.
About TT USA, LLC:
TT USA, LLC is one of the world leaders in pharmaceutical and personal care cosmetics products that believe that healthy skin begins with nature. The company's mission is to create high-performance natural skincare products that are powered by nature and proven by science, hence the birth of the Le`Naturale skincare line. TT USA, LLC produces the Le`Naturale skincare line in safe laboratories using well qualified scientists and all natural ingredients.
Le`Naturale is now available for purchase; please visit http://www.lenaturale.com for a full list of products and details.
Copyright (C) 2010 TT USA, LLC. All Rights Reserved.
# # #