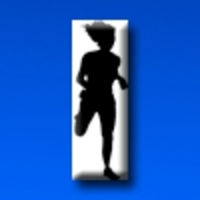 Franklin, TN (Vocus) October 2, 2010
This two-day intermediate level physical therapy continuing education course is designed to help you understand the specific needs of female athletes. It is intended for physical therapists, physical therapy assistants, athletic trainers, personal trainers, sport coaches, or other professionals who routinely work with women.
At the conclusion of the course, you will have a good understanding of the unique physiological and psychological differences between men and women. You will learn how the incidence and types of injuries differ between men and women, including concussions, neck pain, shoulder instability, thoracic outlet syndrome and other nerve entrapments, lumbar spondylolisthesis, sacroiliac dysfunction, trochanteric bursitis, patellofemoral disorders, stress fractures and overuse injuries. In particular, ACL injuries will be discussed in great detail as this injury has been studied in greater depth than any other sports injury. You will learn the most important exercises and drills that female athletes should perform to improve athletic performance and to prevent against injury. You will better understand important health issues that will affect female athletes throughout her lifetime including body image, nutrition, pregnancy and bone health.
Beginning through advanced training techniques will be discussed in this course. Previous experience with these concepts is not necessary prior to attending this course. Active participation is encouraged during the lab sessions to help in understanding the concepts but is not required. All participants will receive a comprehensive manual that summarizes the information provided in the lectures. Research support and a list of references will be included.
Physical Therapy Continuing Education Course Objectives:
1. Understand the unique physiological and psychological differences between men and women so as to develop more effective treatment strategies and to achieve better outcomes.
2. Recognize and effectively treat orthopedic problems that are commonly found in female athletes.
3. Understand the risk factors that place female athletes at greater risk for tearing their ACL's and to develop an ACL injury prevention training program that can be applied to your unique clinical setting.
4. Teach the most important exercises to address commonly found deficits in female athletes regarding posture, strength, flexibility, core stability and movement biomechanics.
5. Understand proper nutrition practices for women so that you can educate your patients on weight loss myths and to assist them in developing healthy eating habits for a life-time.
6. Instruct women in safe exercise and activity guidelines during and after pregnancy.
7. Educate women on how to improve their bone health through healthy eating and exercise.
8. Implement cash based programs that address some of the common concerns of women.
North American Seminars Inc. The Female Athelete, instructed by Brian Lawler, MS, PT, OCS, ATC, CSCS, PES
Brian Lawler, MS, PT, OCS, ATC, CSCS, PES is co-owner of Asheville Physical Therapy in Asheville, NC. He obtained a Master of Science degree in Physical Therapy from Duke University in 1993 and is board certified in orthopedics. He also has a Master of Science degree in Exercise Science and Health Promotion with a concentration in performance enhancement and injury prevention from California University of Pennsylvania. He is a certified athletic trainer with NATA, a certified strength and conditioning specialist with NSCA, and a performance enhancement specialist with NASM. Brian's passion is helping patients and athletes to achieve their goals and to achieve their dreams. He has a special interest in working with female athletes as they often have received inadequate training and make remarkable improvements that will profoundly impact the performance and health of the athlete. At his clinic, Brian routinely provides pre-season ACL injury prevention programs for young female athletes. He also offers other cash-based programs that address the specific needs of women.
Here is a list of the latest dates and locations for this course.
February 26-27, 2011 Las Vegas, NV
March 26-27, 2011 Framingham, MA
April 30-May1 San Ramon, CA
May 14-15 Tacoma, WA
June 4-5 Manchester, NH
October 1-2 Richmond, VA
October 22-23 Chicago, IL
For an updated list of physical therapy continuing education courses visit North American Seminars, Inc
###