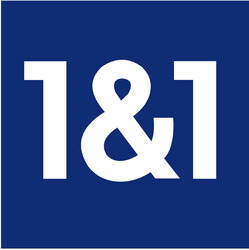 I have noticed a direct relationship between my active online presence and the customers knocking on my business door
Philadelphia, PA (Vocus) October 4, 2010
American consumers now expect to find and follow businesses on the Web beyond their corporate website, according to research released by 1&1 Internet Inc., http://www.1and1.com, a global leader amongst web hosts. A new survey of 468 US consumers showed 78 per cent of respondents require businesses to be active in social media for brand recognition on the web.
Social media platforms are gaining respect from consumers as a way of engaging with US businesses in addition to their website. In fact, 89 per cent of the consumers surveyed said consistent branding online should be high on a company's priority list. This includes every presence generated on the internet. Two-thirds of consumers (67 per cent) ranked Facebook and Twitter as the top social networks for their engaging with online brands, while 46 per cent considered multimedia platforms like YouTube, online blog and forums to be effective in generating online branding.
Oliver Mauss, CEO of 1&1 Internet Inc., encourages businesses to understand the value of maintaining a web presence to support their brand or initiative. He comments, "A website and social media presence delivers business owners and entrepreneurs the opportunity to reach a broader audience that otherwise may go untouched. It's an essential aspect of marketing in a society that bestows trust and worth into what they can access online".
Consistent branding across online platforms, including websites and social networks, was considered important to 89 per cent of surveyed consumers. Consumers also indicated a preference over which domain names they most wish to see being used by businesses. Most highly regarded are .COM and .NET domains, both trusted equally by a majority of respondents (59 per cent).
1&1 Internet customer Tina Stinson, owner of Itty Bitty Portraits, http://www.ittybittyportraits.com, has seen positive results from utilizing the internet. "I have noticed a direct relationship between my active online presence and the customers knocking on my business door", stays Stinson. "As a photographer, all of my clients visit my website and blog which is where they can see what to expect...People want to know who they are doing business with".
1&1 offers high-quality web solutions including 1&1 MyBusiness Site, an ideal website solution for customers looking to take their first steps with online branding. Customized for over 125 business sectors, the package is a professional and user-friendly resource for getting started on the web. 1&1 MyBusiness Site makes it easy to embed YouTube videos and links to sites like Facebook and Twitter. Online marketing, search marketing, design, content, and management features are all tailored to help small- and medium-sized businesses build and maintain a website.
Websites, Web Hosting, Web Marketing. Easy as 1&1. Find more information at http://www.1and1.com.
(1 Survey conducted by WIRED magazine on behalf of 1&1 Internet Inc., with 468 US adult participants.)
About 1&1 Internet Inc:
1&1 Internet Inc. is a subsidiary of United Internet, a profitable public company with a market cap of $3 billion. 1&1 was founded in 1988 and hosts more than 11 million domain names, while more than 70,000 servers run in the company's five state-of-the-art data centers. 1&1's global community is approximately 9.5 million customer contracts strong. The company's U.S. headquarters is located in Chesterbrook, Pa. For more information, please contact the company at http://www.1and1.com or 1-877-GO-1AND1 or on Twitter @1and1.
###