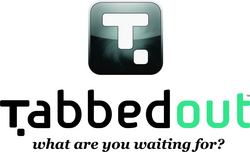 "We've already seen great adoption in our test markets and are looking forward to expanding into other areas where mobile payments will make life easier for merchants and their patrons.
Austin, TX (PRWEB) October 5, 2010
TabbedOut, the secure and innovative way to pay your bar or restaurant tab with a smartphone, today announced that the company has secured $2.05 million in funding from New Enterprise Associates, Inc. (NEA) in a Series A round of venture funding.
The funding, which follows a $750,000 angel round, brings the company's financing to $2.8 million in total. The round will be used to extend lighthouse markets onto a national stage, continue to build out the company's hospitality partner network, and enhance TabbedOut's breakthrough mobile payment technology.
The TabbedOut product works with existing point-of-sale systems removing the need for merchants to purchase any new equipment while patrons are able to checkout without presenting a credit card and receipts are emailed to them afterwards.
"NEA was an obvious fit because of their expertise in IT, mobile and security and we're confident our collective efforts will bring TabbedOut to a city near you soon" said Rick Orr, Co-Founder and CEO of TabbedOut. "We've already seen great adoption in our test markets and are looking forward to expanding into other areas where mobile payments will make life easier for merchants and their patrons."
As part of the funding agreement, NEA General Partner Scott Sandell and Venture Partner Jimmy Treybig will join the TabbedOut Board of Directors. Sandell focuses on information technology investing and has led NEA's investments in industry-leading companies like Salesforce.com, WebEx and Data Domain. Treybig, a Silicon Valley pioneer with extensive security expertise, is the founder and former CEO of Tandem computers and also served as Chairman of the Board of ClearCommerce and Whole Security.
"In the rapidly expanding mobile payments market, TabbedOut is emerging as a leader in both innovation and security," said Sandell. "The team has a tremendous depth of experience in security software and card payments, garnered at leading companies like Whole Security, MPOWER Labs and Symantec. We're thrilled to partner with TabbedOut as they scale their operations and really deliver on the potential of this incredible technology."
TabbedOut also recently brought on Kevin McKeand, former VP of Strategic Account Sales for AT&T Wi-Fi Services (acquired as Wayport in 2008), to serve as Vice President of Sales and Marketing. He is responsible for building the TabbedOut sales team across the U.S. and selling to new hospitality partners.
About TabbedOut:
TabbedOut is a product of ATX Innovation, a company focused on changing the payments paradigm for the hospitality industry in order to increase convenience and security. TabbedOut saves time and increases security measures in a fraud-prone industry while providing a better customer experience. The company is actively seeking additional hospitality partners to further enable its expansion.   TabbedOut is currently live at over 90 restaurants and bars in 28 cities including Austin, Dallas, Denver, Houston and Chicago. The company is now expanding nationally.
For more information, visit: http://www.tabbedout.com/.
About New Enterprise Associates:
New Enterprise Associates, Inc. (NEA) is a leading venture capital and growth equity firm focused on helping entrepreneurs build transformational businesses across multiple stages, sectors, and geographies. With approximately $11 billion in committed capital, NEA invests in information technology, healthcare, and energy technology companies at all stages in a company's lifecycle, from seed stage through IPO. The firm's long track record of successful investing includes more than 165 portfolio company IPOs and more than 265 acquisitions. In the U.S., NEA has two offices in the Washington, D.C. metropolitan area and one in Menlo Park, California. In addition, New Enterprise Associates (India) Pvt. Ltd. has offices in Bangalore and Mumbai, India, and New Enterprise Associates (Beijing), Ltd. has offices in Beijing and Shanghai, China.
For additional information, visit http://www.nea.com.
###