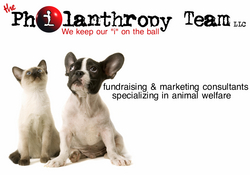 Mayor Crocker and Fire Chief Wilds demonstrated a complete disregard for the sanctity of life and, quite frankly, lack basic common sense. They should be fired.
Surprise, AZ (PRWEB) October 7, 2010
The Philanthropy Team, LLC - an Arizona-based company specializing in helping non profit animal shelters, today announced that it is mobilizing thousands of pet lovers nationwide to demand the termination of South Fulton, Tennessee's Mayor David Crocker and Fire Chief David Wilds for their irresponsible actions and complete disregard of life for allowing four family pets to die in a house fire last week. Firefighters from South Fulton, Tennessee let a home burn to the ground last week because the homeowner, Gene Cranick, forgot to pay the annual $75 fire policy fee. The Cranick family lost all of their possessions and their four beloved pets - three dogs and one cat - died by burning alive. The city of South Fulton REFUSED to respond because the family forgot to pay the $75 annual fee.
The Philanthropy Team is using an on-line viral campaign and social media to alert over 6,000 animal lovers from all 50 states to write letters, call and e-mail the City Commissioners of South Fulton, TN to immediately terminate the Mayor and Fire Chief. Pet lovers wishing to join this crusade can visit the home page of The Philanthropy Team to "Join the Protest" by clicking on the Take Action Now button or by donating to the cause.
Donations are also being collected to fund placement of a full page ad in the Union City Daily Messenger and The Obion County Weekly demanding the immediate resignation of South Fulton Mayor David Crocker and Fire Chief David Wilds for their role in allowing four beloved family pets to perish in a preventable house fire. Funds raised above and beyond what is needed to fund the advertisements will be used to help the Cranick family. The Philanthropy Team is also forming a team of protesters to descend upon South Fulton city hall in the coming weeks.
The Philanthropy Team has successfully mobilized thousands of pet lovers before using on-line viral marketing campaigns and social media outlets. They previously collected thousands of signatures to protest Congress's Crush Video Ban as well as to protest a Mesa, AZ restaurant that served lion meat. In both instances, animal lovers nationwide responded by sending/placing thousands of calls and e-mails that flooded designated recipients.
###