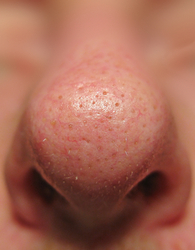 (PRWeb UK) October 13, 2010
The world's first Facebook fan club dedicated to zits/spots/pimples goes live this month with an eye catching array of special spots.
ProudPimples is a new Facebook Community that encourages those with zits to share them with the world. No more hiding your zit under a balaclava or staying at home for a week - it's time to come out and be proud.
In addition, Proud Pimples will be keeping you up to date with all things relating to these little horrors including the latest celebrity spots, the best zit popping movies and obviously the community's own little beauties. It's a place to cringe, laugh and cry!
And there's a 'Zitgeist – The Zit of The Week' with a lucky dip prize.
Let's face it, zits are for sharing!!
Facebook Community Page – http://www.facebook.com/proudpimples
Twitter Page – http://www.twitter.com/proudpimples
About ProudPimples:
The Facebook page encourages community members to upload pictures of their own zits. Each week the best zit picture will receive a lucky dip prize.
ProudPimples is a Facebook and Twitter Community managed by Orbital Media Network on behalf of Sudocrem Skin Care Cream. Its objective is to lessen the stigma of surface spots.
For more information contact:
Hayden Allen-Vercoe
Telephone: +44 (0) 203 411 9111 (Ext 901) / +44 (0) 7974 976451
###