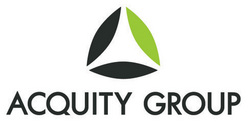 A Digital Transformation: How Metra Evolved Its Online Presence
Chicago, IL (PRWEB) October 12, 2010
Acquity Group, a world leading multi-channel commerce and digital marketing company, announced today that Director Kevin Ellenwood will be a featured keynote speaker at Day Software's Ignite 2010 Summit held Oct. 13 and 14 in Chicago. Acquity Group is also a platinum sponsor of the event.
In his Thursday session entitled, "A Digital Transformation: How Metra Evolved Its Online Presence," Ellenwood will detail how Acquity Group helped the Chicago commuter rail service, Metra, revitalize its site into a robust, eCommerce-enabled digital destination.
During the Metra implementation, Acquity Group leveraged Day's Communiqué Global Content Management offering (CQ5) as part of the integrated eCommerce architecture. The software's multi-channel delivery, scalability, personalization, speed-to-market and real-time notification capabilities made it an ideal solution for the new Metrarail.com. The roadmap for the enhanced website required personalized web experiences, Twitter integration and convenient ticket purchasing, among other features.
"Day CQ5 really drove the presentation tier of the new site, and managed the creation and distribution of content across all channels," explained Ellenwood. "Since Metra has 11 lines servicing more than 160 stations with over 700 trains per day, it was critical to manage schedule data and display complex information for the 82 million annual riders."
Listen to Ellenwood speak in more detail about the program goals, implementations and results achieved for the new Metrarail.com using Day CQ5 on Thursday, Oct. 14 at 12:45 in the Westin Chicago River North.
Acquity Group has been an integration partner with Day Software since 2001, serving global and regional clients across the United State, Canada, Europe and Asia.
About Acquity Group:
Acquity Group is the world's leading multi-channel commerce and digital marketing company, creating award-winning digital experiences for global brands. Our multi-disciplinary approach brings together strategy, design, and technology to create brand-unique experiences that build unbreakable customer relationships. Acquity Group is headquartered in Chicago, with offices across the U.S. To define a unique perspective for your business, contact Acquity Group at http://www.acquitygroup.com.
###