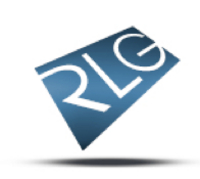 The priority of DePuy's victims should be getting compensation for their actual injuries.
New York, NY (PRWEB) October 15, 2010
The Rottenstein Law Group is warning those affected by the DePuy hip replacement recall not to join in any class action before consulting an independent lawyer about the full consequences of becoming a member of a litigation class.
Firm principal Rochelle Rottenstein fears that recipients of one or more of the defective replacement hip devices recently recalled by DePuy Orthopaedics might not realize that joining a class action could mean giving up potential individual compensation for their harms. "While a class action can be an efficient mechanism for disposing of a large number of similar complaints in financial cases (like stock fraud and phone bill overcharges), a class action in a defective consumer product context can result in inadequate relief for those actually harmed by the product. It is unlikely that a class action against DePuy will get victims anything very substantial when compared to the actual monetary losses suffered due to having received a faulty implant, not to mention significant pain and suffering."
In August of 2010, DePuy, a subsidiary of Johnson & Johnson, announced a global hip replacement recall concerning two devices: the ASR Hip Resurfacing System and the ASR XL Acetabular System. Each unit replaces a worn or weakened part of the hip. The defective replacement hip units were recalled because one in eight patients requires a second procedure to correct the first one. 93,000 persons worldwide had an ASR device implanted. To inform and aid those affected, the Rottenstein Law Group created and maintains a DePuy Hip Replacement Lawsuit Web site.
Rottenstein recommends that any person who has received an ASR device and is considering legal action speak with an independent lawyer (that is, not a lawyer planning a class action) about the specific advantages that bringing one's own action might have over joining a class action, including the preservation of claims particular to the individual that it might not be appropriate or feasible for the class to pursue.
"Class actions are typically most effective at getting a defendant that has wronged a large number of people in a minor way to change its practices moving forward," Rottenstein commented. "The priority of DePuy's victims should be getting compensation for their actual injuries." The Rottenstein Law Group is an independent law firm and is not bringing any class actions regarding ASR devices or other hip replacements.
About THE ROTTENSTEIN LAW GROUP
The Rottenstein Law Group is a New York-based law firm that represents clients in specific mass tort actions. The firm was recently founded by Ms. Rottenstein, who has more than two decades of experience as a lawyer, to represent clients in consumer product injury, mass tort, and class action lawsuits in a compassionate manner. http://www.rotlaw.com
# # #