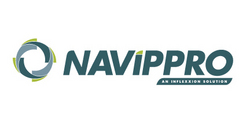 Joint Meeting of the Anesthetic and Life Support Drugs Advisory Committee and the Drug Safety and Risk Management Advisory Committee
Newton, MA (Vocus) October 18, 2010
Inflexxion, a leader in the creation of scientifically validated solutions for critical areas of health care, announces its research scientists will be participating in the FDA's "Joint Meeting of the Anesthetic and Life Support Drugs Advisory Committee and the Drug Safety and Risk Management Advisory Committee" on October 21 and 22 in Washington, DC, highlighting prescription drug abuse data captured within Inflexxion's proprietary NAVIPPRO™ data streams. NAVIPPRO provides timely and accurate information about the misuse and abuse of prescription opioids and stimulants nationwide. The Inflexxion research team pairs their data with best-in-class consulting services, partnering with pharmaceutical industry leaders to develop and implement Risk Evaluation and Mitigation Strategies (REMS) as well as a variety of other epidemiological, educational and scientific efforts on behalf of client companies.
The FDA meeting comes during a time of growing concern about prescription drug abuse and the need to reduce these risks. The Inflexxion research team has the unique expertise to examine tamper resistance in prescription opioids. With its real-time national monitoring system that includes data from hundreds of substance abuse treatment centers across the country, NAVIPPRO detects changes in prescription opioid and stimulant drug abuse patterns and estimates the relative rates of abuse. These data offer pharmaceutical companies and government agencies a powerful tool for prescription drug abuse surveillance and related public health efforts.
Simon Budman, PhD, CEO, and founder of Inflexxion, will be attending the FDA Advisory Committee meeting and is available for interviews and speaking engagements about NAVIPPRO and the implementation of opioid REMS. If you are interested in scheduling an interview with Dr. Budman, please contact Elsbeth McSorley at 617-614-0369.
About NAVIPPRO
NAVIPPRO (National Addictions Vigilance Intervention and Prevention Program) is a proprietary turnkey solution developed with support from the National Institutes of Health (NIH) and industry that integrates sensitive surveillance with sophisticated signal detection, signal verification, and targeted prevention and intervention programs. A list of peer-reviewed publications is available at http://www.navippro.com, where you can also sign up to receive the NAVIPPRO Signal e-newsletter.
About Inflexxion Inc.
Founded in 1989, Inflexxion leverages technology to improve public health. We create clinically validated tools and programs for critical areas of health care, including prevention and wellness education, addiction and pain treatment, and pharmaceutical risk management. Key offerings include: NAVIPPRO, PainEDU.org, painACTION.com, SOAPP, and COMM. These innovative solutions help reduce health-related risks, enhance clinical outcomes, and positively impact the quality of care.
###