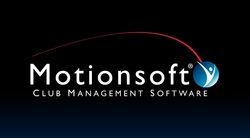 Edison's strategic counsel, growth experience and value-added resources will be instrumental to our success as we continue our expansion
Silver Spring, MD (Vocus) October 19, 2010
Health club management software and billing services leader Motionsoft announced a $5.5 million investment from Edison Venture Fund, a provider of capital and value-added services to late stage ($5 to 20 million revenue) information technology businesses.
The Silver Spring, MD-based Motionsoft designs member, facility and business management solutions for the health and wellness industry including commercial gyms, corporate and hospital wellness centers, universities, and hotels.
Recently ranked as one of America's 5000 fastest growing private companies in Inc. Magazine's Annual 500/5000 Awards, Motionsoft counts Equinox, Crunch, Gold's Gym, Duke Fitness Center and Starbucks among their clients.
"Edison's strategic counsel, growth experience and value-added resources will be instrumental to our success as we continue our expansion," commented Al Noshirvani, CEO, Motionsoft. "Their investment and support will enable us to carry out our vision for innovating technologies in both the health and wellness field, and beyond."
"Motionsoft management team are respected domain experts," stated General Partner Gary Golding, General Partner at Edison. "Motionsoft achieved impressive growth and repeated customer renewals," added Tom Vander Schaaff, VP of Analysis.
Golding and Edison Director Network Member George Pappas will join Motionsoft's Board of Directors.
Contact Info: Hossein Noshirvani – 800.829.4321
About Motionsoft
Motionsoft is a leading provider of gym membership software and health club billing solutions to the active lifestyle industry including gyms, hospitals, universities, hotels and corporate wellness centers. The company was recently recognized in Inc. magazine's annual 500/5000 report as one of the fastest growing private companies in America. Launched in 1983 as Karch International, Motionsoft products and services were created to manage the facilities of the best brands in fitness, and currently serve over 2000 clients in the US, Canada, Mexico and Europe. http://www.motionsoft.net
About Edison Venture Fund
Established in 1986, Edison partners with entrepreneurs, service providers and other financing sources to build successful companies. Edison provides capital and value-added services to late stage ($5 to 20 million revenue), information technology businesses. Initial investments range from $5 to 10 million. Edison typically serves as the sole or lead investor. In addition to providing expansion capital, Edison funds management buyouts, recapitalizations, spinouts and secondary stock purchases.
Edison's investment professionals are based in Lawrenceville, NJ, New York, NY, Needham, MA and McLean, VA. Industry specialties include application software, communications, financial technology, interactive marketing, and healthcare IT. Edison's successes include Best Software, Gain Capital, Liberty Tax, Marcam, MathSoft, POMS, Princeton Financial, Virtual Edge and many other information technology leaders, which have a combined market value exceeding $5 billion. Edison Venture currently manages over $600 million and actively making new investments. http://www.edisonventure.com
Contact Info: Hossein Noshirvani – 800.829.4321
###