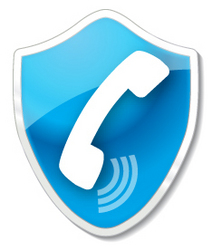 Our new app lets users get the support they need immediately.
New York, NY (PRWEB) October 25, 2010
ConsumerSoft today announced the release of the My Phone Support application. This new application makes it even easier for computer users to get technical support. Users simply download and install the My Phone Support program and click "Connect to an Agent." This opens a chat window where the user can talk with tech support agents and even let the agent connect to their PC for a repair.
The My Phone Support application relies on remote desktop technology, a secure chat interface, and high-speed internet to provide instant tech support. "Our new app lets users get the support they need immediately," says Robert Thompson, EVP of Product Development at ConsumerSoft. "Previously, you had to pack up your computer and drive to a store or call a tech support number and wait on hold – our new app lets you actually connect to an expert technician instantly," continues Thompson.
ConsumerSoft has made the new application available on the My Phone Support website and is releasing it to select download sites. The program is approximately 4 MB (a 1-2 minute download) and works on most Windows systems. ConsumerSoft says that the program offers customers another way to connect to their popular phone-based support program.
My Phone Support tech support offers an introductory price of $29.95 for most single repairs and $199/year for unlimited support. A full-refund is given if the experts are not able to solve the problem. By utilizing remote log-in technology, Microsoft certified technicians and the highly competitive price points, My Phone Support is quickly gaining market share in the expanding technical support sector.
To download the new app, visit My Phone Support online.
About ConsumerSoft
Founded in 2006, ConsumerSoft spent two years in R&D before launching the My Faster PC diagnostic and maintenance tool that has revolutionized the consumer utilities market. The New York-based company is an industry leader in making professional PC performance-enhancing technology accessible to all PC owners – a mission it achieves through intuitive user interfaces, low price points, and by providing top tier technical support. More information can be found at the ConsumerSoft website.
# # #