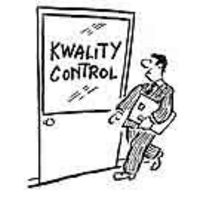 When I receive a business letter with misspelled words it makes me feel that my business partner is ignorant and careless
(PRWEB) October 24, 2010
According to the recent research conducted by Major Mind Software, more than 20% of business owners make highly negative conclusions about their business partners that misspell words in business correspondence.
Negative reactions closely correlate with business owner's own level of literacy. The higher it is the lower tolerance to misspellings she has.
Generally female business owners are more sensitive to misspellings in business letters. Psychologists say that this might be caused by the difference between male and female ways of thinking. Women pay more attention to the details while men prefer to see a whole picture and do not take misspellings into account.
Major Mind Software is a software company that develops DBSpellCheck - a database tool that allows business owners to avoid credibility loss due to misspellings in their computer databases. DBSpellCheck automatically finds and fixes spelling mistakes in texts that are stored in databases.
# # #