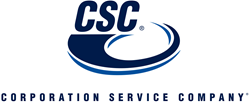 (PRWEB) October 20, 2010
Wilmington, DE (Vocus) October 20, 2010 -- Corporation Service Company® (CSC®), a global leader in business and legal solutions, recently announced the release of its enhanced Bankruptcy Tracking service, offering banks and other lenders a better tool to detect and react to threats to their loan portfolios.
With bankruptcy filings surging around the country, lending institutions are in need of fast, accurate tracking tools to help reduce risk in their loan portfolio. Too often, lenders are in the dark about the status of their debtors, and maintaining daily vigilance on every loan is too costly and challenging. Lacking the knowledge of a recent bankruptcy filing, many banks unknowingly continue to extend credit to bankrupt individuals and entities, losing unrecoverable funds in the process.
CSC has offered Bankruptcy Tracking services for corporate debtors since 2009. Now, with the enhanced Bankruptcy Tracking service, lenders can monitor individual debtors as easily as they do corporate entities, giving them greater power to keep their loan portfolios secure. With CSC's enhanced Bankruptcy Tracking service, clients receive an e-mail notice every time one of their debtors files for bankruptcy or if a case is discharged – in most cases, just 24-48 hours after the filing. The notice includes the debtor's name, jurisdiction, court information, and much more – everything a lender needs to take prompt action.
CSC's enhanced service arrives at a critical time for lenders, with bankruptcies continuing to rise nationwide. According to statistics from the nonpartisan American Bankruptcy Institute, filings by individual debtors in the U.S. shot up by more than ten percent in the first nine months of this year. By year's end, an estimated 1.6 million new bankruptcies will have been filed.
"Knowledge is everything when it comes to bankruptcy tracking," said Mark Rosser, vice president with CSC. "With our service, financial institutions receive prompt notice not only of relevant corporate bankruptcy filings but of individual filings, as well. It vastly improves their ability to monitor and protect their interests."
Enhanced Bankruptcy Tracking service from CSC advances the company's goal of making business easier and less risky wherever it's done. The service is available immediately. To learn more, visit http://www.cscglobal.com.
About CSC
Corporation Service Company, a privately held business and legal services organization, provides matter management, corporate compliance, and trustee services for companies and law firms worldwide; corporate identity protection services for top global brands; and due diligence and transactional services for the world's largest financial institutions. Founded in 1899, CSC has more than 1,100 employees throughout North America and Europe and is one of the largest registered agent providers in the United States. To learn more about CSC, visit http://www.cscglobal.com.
FOR MORE INFORMATION, CONTACT:
Kent Priestley, public relations manager
302-636-5401 x3481 or kpriest1(at)cscinfo(dot)com
###