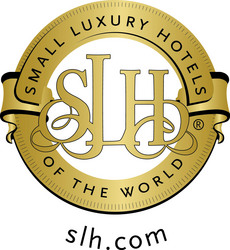 (Vocus) October 20, 2010
Small Luxury Hotels of the World™, which recently moved its head-office to central London, has seen robust and positive growth thus far in 2010 with the addition of 47 new hotels since January 2010, including some exciting additions in growth markets such as India, China and Japan.
Indicators of strong growth include an increase in reservations of 16 per cent year to date in comparison to this time last year and an increase in revenue of 12 per cent since January 2010.
''Increasing the geographical spread of the SLH brand is central to our development strategy, and the fact that we now have a strong presence in emerging markets such as China and Japan among many other countries enables us to meet the needs of our loyal and well-travelled clientele,'' commented Paul Kerr, Chief Executive Officer of Small Luxury Hotels of the World.
Small Luxury Hotels of the World now comprises 519 exclusive properties, spanning over 70 different countries. Whether it is an exquisite beach resort in Mexico, a charming 16th-century villa set in the Italian countryside, a stunning imperial palace in the heart of Beijing or a boutique beachside villa with private plunge pool in Sri Lanka, Small Luxury Hotels of the World has once again been successful in seeking out some of the world's finest small, independent hotels.
To complement this development in the Asia-Pacific, our social media and marketing strategy is also making its presence known in emerging markets with a Japanese Twitter page launched last month and three Chinese social networks launched this month. Additionally, 25 per cent of SLH Facebook followers are from India.
EMEA Region Continues to Lead the Way
The SLH brand has witnessed another strong growth in Europe, Middle East and Africa (EMEA) this quarter. With the 47 hotels that have joined the brand so far for 2010, almost 60% of these are located in the EMEA region. Significant growth has taken place in Germany with the addition of three hotels this quarter, and exciting new additions in Nice, Istanbul and Barcelona.
Château des Vigiers Golf & Country Club, Bordeaux, France http://www.slh.com/vigiers
In the heart of the Dordogne and the Bordeaux Wine District, this remarkable hotel is known to the locals as 'Little Versailles'. Set in 450 acres of beautiful French countryside near Bergerac with gourmet dining, its own wine estate, a blissful spa and a challenging golf course.
Hotel La Perouse, Nice, France http://www.slh.com/laperouse
Just a short walk from the old town in Nice and nestled at the foot of Colline du Chateau on the corniche, La Perouse benefits from one of the best locations in Nice. Boasting fantastic views of the ocean, a gorgeous courtyard restaurant and a relaxing rooftop terrace and bar, this is Riveria glamour at its casual best.
Albergo Al Sole, Treviso, Italy http://www.slh.com/albergoalsole
This charming 16th-century villa set on the central square in Asolo is considered to be 'the pearl of Veneto'. With spectacular views over the quaint hillside town of Asolo, this haven of tranquility is set in the most beautiful little town with the Queen Caterina Cornaro castle nearby and the 13th-century Rocca fortress at the top of the hill with astounding views.
Tomtom Suites, Istanbul, Turkey http://www.slh.com/tomtomsuites
An elegant oasis in the heart of Istanbul's diplomatic district, Tomtom Suites is a beautifully renovated 19th-century former convent, now a stylish, all-suite boutique hotel that is quietly tucked away in a side street in the cosmopolitan area of Beyoglu. Situated close to some of Istanbul's best nightlife, entertainment, culture and shopping, the hotel boasts a panoramic rooftop terrace and bar, an inviting bistro and a cosy library.
Petra Hotel & Suites, Patmos Island, Greece http://www.slh.com/petra
The Petra Hotel and Suites has emerged as a luxurious and intimate hotel on Patmos Island, enchanting all guests that walk through their doors with the highest standards of hospitality and personalized service from an authentic Greek Islands boutique hotel.
Pietra e Mare, Mykonos, Greece http://www.slh.com/pietraemare
Set on a sandy beach on the beautiful Greek Island of Mykonos, this hotel is a peaceful couples-only hotel with all rooms and suites enjoying a view of the Aegean Sea. Delightful touches such as fresh flowers in the rooms and your own private balcony or terrace with beautiful sea views all come together to enhance the tranquillity and stress-free atmosphere of Pietra e Mare.
Gut Klostermühle, Brandenburg, Germany http://www.slh.com/gutklostermuehle
Set on a magical private lake in the Brandenburg Marches, a beautiful area with 3000 lakes, this stunning nature resort and medical spa has a wide choice of accommodation, three inviting restaurants, a broad selection of treatments and an infinite variety of outdoor pursuits.
Ketschauer Hof, Deidesheim, Germany http://www.slh.com/ketschauerhof
For guests that like to think of themselves as novice connoisseurs, Ketschauer Hof, is a real find on the German wine route. The hotel was originally the manor house of the esteemed Bassermann-Jordan wine estate in Deidesheim. Surrounded by spectacular vineyards and with a delectable restaurant and wine bistro, the hotel stays true to its boutique nature and attentive service with 18 rooms and suites together with a spa.
Die Sonne Frankenberg, Frankenberg, Germany http://www.slh.com/sonnefrankenberg
Guests are spoilt for choice at this luxury hotel with three superb restaurants, a spa and fitness centre. This little spot of holiday heaven is decorated in the historic local customs with old photographs of the town and its famous personalities throughout the years. In the summer months, enjoy traditional German cuisine on the terrace facing the Town Hall.
Le Pavillon des Lettres, Paris, France http://www.slh.com/pavillondeslettres
An exciting new design concept in the 8th arrondissement in Paris, the superb location of this hotel, right on the doorstep of Paris' most prestigious shopping streets isn't the only thing to get excited about. With a succinctly literary theme, each of its 26 rooms represents a letter of the alphabet and is dedicated to a famous international writer whose name begins with that letter. Text from the writer's work is written above the bed and a copy of the book is in each room. Added to this, every room is equipped with an i-Pad.
Hotel Bagués, Barcelona, Spain http://www.slh.com/bagues
Perfectly placed in the heart of Barcelona's cultural and shopping district, Hotel Bagués is an irresistible reason to visit Barcelona. Occupying the historic palace of El Regulador, one of the city's most attractive buildings on La Rambla, this intimate boutique hotel not only houses a museum showcasing the beautiful modernist Art Nouveau jewellery of Lluis Masriera but also displays an exclusive piece of Masriera jewellery in each hotel bedroom.
Brand Presence in the Americas Increases with an Exciting Addition in Mexico
The presence of the Small Luxury Hotels of the World brand in Latin America continues this year with the addition of a hotel in the foothills of San Antonio. As interest in and from Latin America remains high with Brazil's economy continuing to grow in the world market, this region will continue to be a key focus for the SLH brand over the coming years.
Hacienda de San Antonio, Colima, Mexico http://www.slh.com/haciendadesanantonio
In the foothills of the Fuego volcano in the Colima Highlands, Hacienda de San Antonio is a beguiling and tranquil place to get away from it all. The suites all reflect the traditions of Mexico's art and crafts with a working fireplace in every room. Relax with a massage on your terrace or laze on a lounger by the pool, with the volcano as a backdrop.
The Reluctant Panther Inn & Restaurant, Vermont, USA http://www.slh.com/pantherinn
Guests who are looking for a romantic getaway in the mountains should look no further than this charming retreat in southern Vermont. Set in genteel Manchester Village, Reluctant Panther Inn & Restaurant has superb views of Mount Equinox, a delightful restaurant with an excellent reputation for fine dining, stylish rooms and suites and above all, a pampering atmosphere.
Georgian Court Hotel, Vancouver, BC, Canada http://www.slh.com/georgiancourt
Between the ocean and the mountains in the centre of spectacular Vancouver is the Georgian Court Hotel. Boasting a fantastic central position, a superb choice of restaurants and a floor dedicated exclusively to female guests. The interior design of the rooms and suites is classic in style with modern touches. Special touches on the women-only floor include a yoga mat, hair straighteners and life-style magazines.
One Bal Harbour Resort & Spa, Bal Harbour, FL, USA http://www.slh.com/onebalharbour
One Bal Harbour is a tranquil oasis where understated elegance meets sheer indulgence in a dazzling 18-storey glass tower overlooking the Atlantic Ocean. Complete with a waterfront spa, a gourmet restaurant and ocean-view bar, this beachfront hotel is just 15 minutes from lively South Beach.
Asia-Pacific Sees Significant Growth in China, India and Japan
The SLH brand is excited to see two more hotels added to the collection in Japan, bringing our presence in Japan up to 5 hotels. With our new social networks in China and our Japanese Twitter page we are looking forward to seeing the brand expand further into these emerging markets.
Hotel Èclat Beijing, Beijing, China http://www.slh.com/
Amid the frenzied excitement of Beijing is this sophisticated sanctuary. Incredibly stylish and contemporary, Hotel Eclat Beijing is a hip urban retreat with a superb location in the heart of Beijing. Luxury abounds at Hotel Eclat with 24-hour butler service to all the rooms, gourmet dining and stunning original works of modern art throughout.
Noborioji Hotel, Nara, Japan http://www.slh.com/noborioji
Set in the enchanting city of Nara that holds numerous historic treasures and a stunning deer park, Noborioji Hotel is nestled at the foot of the temple of Kofuku-Ji. With a uniquely calming atmosphere, a gourmet restaurant, a fitness centre and aromatherapy spa, the hotel is as charming as its historic surrounds.
Ganga Kutir Raichak, Kolkata, India http://www.slh.com/gangakutir
Ganga Kutir Raichak is an intimate retreat on the banks of the River Ganges for city folk who have become caught up in the hustle and bustle and need some time-out to rest a while. Peace and tranquility are assured with just 16 sophisticated guest rooms, simple but delicious international cuisine, a bar overlooking the river, a spa, meditation centre, engaging view of Ganges and most of all peace.
Hotel Il Palazzo, Fukoaka, Japan http://www.slh.com/ilpalazzo
Located close to Fukouka's entertainment district, Hotel Il Palazzo has been recently renovated to provide spacious and stylishly decorated accommodation, a gourmet French restaurant, a theatre room, a famous bar and a superb wedding venue. A cocktail from the hotel bar with its vast choice of Japanese drinks is a must.
With press about the luxury market being under pressure in the past few years, applications to be part of the Small Luxury Hotels of the World brand remain as strong as ever. In spite of this continuing high demand, criteria remain as strict as ever, with high standards of excellence forming a critical element of the selection process. For this reason, only five per cent of the hotels that apply are successful.
About Small Luxury Hotels of the World: The Small Luxury Hotels of the World™ (SLH) brand is an unrivalled portfolio of some of the world's finest small independent hotels. Comprising over 500 hotels in more than 70 countries, the diversity of the individual hotels, and the experiences that they offer, is exceptional. From cutting-edge design hotels to palatial 17th century mansions, city centre sanctuaries to remote private islands, historic country houses to idyllic resorts, Small Luxury Hotels of the World offers only the very best. Reservations can be made at any Small Luxury Hotels of the World property online at http://www.slh.com, via the free SLH iPhone app or by contacting your favourite travel planner. You can also call a Small Luxury Hotels of the World reservations office; to view a listing by country please click here: http://slh.com/reservationnumbers.html.
###