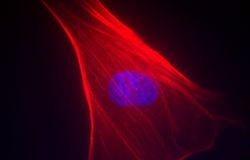 New York, NY (PRWEB) October 21, 2010
PRWEB) October 21, 2010 -- ReGen BioSciences Inc. announed today that Robert J. Sexauer is joining the Company as its new President. ReGen BioSciences is pioneering a new series of medical treatments in regenerative medicine by using a patient's own adult stem cells.
In making the announcement today in New York city, Dr. Steven Victor, CEO of ReGen BioSciences, said, "We are very pleased to expand our executive management team with the addition of Robert Sexauer. Mr. Sexauer, an industry veteran with over 25 years of medical management experience and with exclusive global regenerative medicine commercialization experience will help lead our Company to success in the future."
Mr Sexauer previously headed the commercialization efforts for a cellular technology company focused on autologous fibroblast cells in Europe and other countries. In addition, Mr. Sexauer has developed medical business technologies for use in the United States, China, Japan, and South America.
Said Mr. Sexauer "I am very excited about the future of adult stem cells in clinical practice and in particular, to be a part of this pioneering organization. ReGen BioSciences is an emerging company poised to take a leadership role in helping define how medicine is parcticed in the future. We feel the use of adipose (fat) derived stem cells has the potential to demonstrate significant results in the fields of medical aesthetics, orthopedics, dental, and cardiology to name but a few."
ReGen BioSciences plans to open a series of clinics and stem cell processing laboratories in major markets in the United States, China, and Europe. The Company will be working with medical investigators to develop and expand the use of adult derived autolofous (your own) stem cells.
About ReGen BioSciences
ReGen BioSciences Inc. is a company founded on two converging and symbiotic trends. The first trend is one of the most exciting frontiers in medicine which are the possibilities concerning the clinical utility of adult (as opposed to embryonic) adipose (fat) stem cells. The second are a number of newly discovered techniques that will allow clinicians to collect, safely process, and deliver stem cell treatments to patients.
# # #