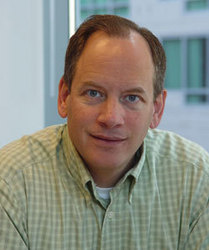 Successful internal operations and financial management means high rewards for our investors and most importantly our customers.
Seattle, WA (PRWEB) October 22, 2010
All Star Directories who was recently named one of the fastest growing private companies in Washington by the Puget Sound Business Journal, has expanded its leadership team with the recent appointment of Mark Klebanoff as Chief Operating Officer and Chief Financial Officer. Klebanoff brings more than 20 years of executive technology experience to his dual role at ASD where he will be responsible for all aspects of the company's internal operations, investor relations and finance strategy.
Klebanoff's appointment comes on the heels of All Star reporting more than 53 percent positive revenue change over the past three years.
"All Star Directories is a company steeped in accomplishment driven by a team of talented employees dedicated to continuously improving best practices in the post-secondary education sector. It's an honor to help lead this team and continue to foster a culture of success," said Klebanoff. "Successful internal operations and financial management means high rewards for our investors and most importantly our customers."
Klebanoff brings more than two decades of executive experience in finance and operations including a wide range of management responsibilities. His achievement with growth technology companies including Daptiv, M:Metrics, AccessLine and RealNetworks signals a resounding commitment to innovation and creativity and a strong understanding of how to deliver impactful strategic results.
"Mark's proven experience leading strategic growth initiatives and enhancing shareholder value will play a key role in All Star's continued success, " said Doug Brown, President and CEO of All Star Directories. "He is a significant asset to our team, just the kind of high-caliber executive we need to drive efficiencies and maximize revenue growth."
Klebanoff received his Bachelor of Arts degree and Master of Business Administration at Yale University.
About All Star Directories
All Star Directories, Inc. is one of the Internet's fastest growing publishers of online and career school directories matching millions of highly qualified prospective students with the schools that best meet their education needs. Recently, Inc. Magazine ranked All Star among the fastest growing companies in the country and the Puget Sound Business Journal has recognized the company as one of Washington State's fastest growing companies for seven consecutive years. From leading research institutions to fast-growing online and for-profit schools, nearly 800 featured schools representing close to 60,000 programs trust All Star Directories as the authority in online student marketing. The All Star network of sites focuses on a wide range of fields including All Allied Health Schools, All Art Schools, All Business Schools, All Education Schools, All Psychology Schools, All Criminal Justice Schools, All Computer Schools and All Nursing Schools. Please visit http://www.allstardirectories.com or call 1-888-404-8043 for more information.
###