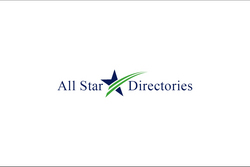 Spokane, WA (PRWEB) October 27, 2010
All Star Directories, one of the Internet's fastest growing publishers of online and career school directories, today announced Doug Brown, President and CEO, will guest lecture at Whitworth University School of Global Commerce & Management on Thursday, October 28 at 9:30a.m.and 2:30p.m. (PST). Brown will address senior students in the Organizational Management and Business Policy Strategic Management classes respectively.
In an effort to give students real world examples and experiences that tie teaching concepts to what is happening outside in the business world, Whitworth Interim Director of Graduate Studies in Business (and accomplished businessman in his own right) John Hengesh has invited accomplished executives to share their insights and acumen with his students. The end goal is to prepare students to compete effectively in a tight job market upon graduation, and once employed, contribute to companies in a way that can help maximize organizational performance.
A 2010 Ernst & Young Entrepreneur of the award recipient in the Internet services category for the Pacific Northwest, Brown is especially suited to discuss observations about leadership and culture, strategic planning and organization behavior.
About Whitworth University
Located in Spokane, Wash., Whitworth is a private liberal arts university affiliated with the Presbyterian Church (USA). The university, which has an enrollment of 2,700 students, offers 55 undergraduate and graduate degree programs.
About All Star Directories
All Star Directories, Inc. is one of the Internet's fastest growing publishers of online and career school directories matching millions of highly qualified prospective students with the schools that best meet their education needs. Recently, Inc. Magazine ranked All Star among the fastest growing companies in the country and the Puget Sound Business Journal has recognized the company as one of Washington State's fastest growing companies for seven consecutive years. From leading research institutions to fast-growing online and for-profit schools, nearly 800 featured schools representing close to 60,000 programs trust All Star Directories as the authority in online student marketing. The All Star network of sites focuses on a wide range of fields including All Allied Health Schools, All Art Schools, All Business Schools, All Education Schools, All Psychology Schools, All Criminal Justice Schools, All Computer Schools and All Nursing Schools. Please visit http://www.allstardirectories.com or call 1-888-404-8043 for more information.
###