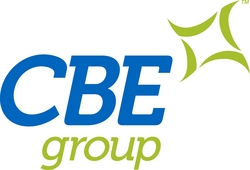 "An engaged workforce is a difference maker for an organization." - Samantha Deines, CBE Group
Waterloo, IA (PRWEB) October 22, 2010
The CBE Group, Inc. (CBE), a leader in the debt collection industry, announced that its Vice President of Organizational Development, Samantha Deines, LMHC, LMSW, NCC, will present at the 2010 Minnesota Collection Network Mega Conference XVIII in Bloomington. Deines will present "Diamonds are Forever – The Latest on Engagement" immediately following the keynote speaker on Monday, October 25.
College and university professionals attending the conference will learn about the personal and professional impacts of employee engagement. Deines will discuss the "Invisible Difference," as well as four key skills of great management. The session will also introduce participants to specific methods used in identifying the strengths of prospective and current employees.
"An engaged workforce is a difference maker for an organization," Deines said. "Employees who are connected to their work feel a sense of belonging and purpose and will serve customers and perform at the highest levels day in and day out," she continued.
Deines has been sharing her unique brand of interactive learning for more than a decade and joined CBE in 2007 to help form its Organizational Development Department. She earned a Bachelor's degree in Psychology from the University of Iowa and a Master's degree in Mental Health Counseling from the University of Northern Iowa.
The Minnesota Collection Network Mega Conference XVIII is scheduled for October 24 – October 27, 2010 at the Sheraton Conference Center in Bloomington, MN. The Network was formed in 1988 to increase the level of communication between educational institutions.
CBE will continue to announce additional proactive, corporate debt collection initiatives that support the company's mission of Defining the future of debt collection™ in the months ahead.
About CBE Group
CBE has been in the accounts receivable management business since 1933 and currently employs nearly 1,000 people in five locations nationwide. Its corporate headquarters is located in Waterloo, Iowa, with additional facilities in West Des Moines, Iowa; Overland Park, Kansas; and Atlanta, Georgia. CBE was named one of the best places to work in the Waterloo/Cedar Falls metropolitan area the last seven years. CBE represents many of the nation's most renowned and respected organizations. CBE serves a variety of industries including healthcare, utilities, satellite, telecommunications, financial services, education and government.
###