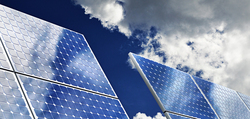 Per Brad Faizy COO of IPLiving, by Texas not passing PACE funding in the state really crumbled solar electricity market in Texas as a viable investment. Brent Dell, CFO mentions the importance of PACE funding to be paramount in our success
Addison, TX (PRWEB) October 26, 2010
IPLiving was formed in 2009 by a group of high level data network and VoIP engineers. In addition IPLiving offers renewable energy solutions that are solar based to produce electricity and how water for residential and commercial customers. IPLiving also offers Dallas home automation and smart home solutions that enable you to be able to control every appliance, light switch, lighting control, thermostat, door/window sensors, and much more from the Internet or cell phone. You would get text or email alerts when a door/window is opened, the temperature on the thermostat is not what it is supposed to be, or more than so many lights and appliances are left on, and then be able to use your cell phone or PC to set the thermostat's temperature to the desired level, turn off all additional lights and appliances, and much more including IP surveillance cameras.
As a Dallas business phone systems solution provider IPLiving offers unsurpassed VoIP unified communications and telepresence solutions to small and medium sized businesses. In addition IPLiving offers IT consulting services that covers network cabling, IP network engineering solutions, WIFI & WiMax solutions, and IPTV consulting services.
IPLiving has found that home automation and Dallas voip services are in high demand as solar electricity demands are not as high due to lack of comparable government incentives in state of Texas as opposed to other states that have much better overall incentives. Unfortunately in Texas breakeven point of solar electricity investment is around 15 years whereas in New Jersey and California it's only 5 years.
IPLiving expects its explosive growth to continue on for VoIP Dallas and Home Automation services as Solar may not be as explosive until better government incentives are introduced in Texas. Then there is renewable energy credit incentive that hurts Texas residents as they trade for $2-$5 per REC in Texas whereas the same RECs trade as high as $700 each in states such as New Jersey and California. Solar panels Dallas will hopefully pick up in Texas in the near future.
IPLiving is located in Addison, Texas For more information about IPLiving LLC, or regarding its enhanced IP & Renewable Energy solutions, visit: http://www.ipliving.net
About IPLiving
IPLiving has been a leading provider of IP & Renewable Energy solutions Dallas solar panels. Today the Company enables delivery of data, voice, and video services to a variety of clients globally. IPLiving is committed to innovating the way in which services and applications are delivered and managed, resulting in increased value and lower operating costs.
Contact Information
David Navid Feizy
Phone: (972) 992-4475
info(at)ipliving(dot)net
# # #