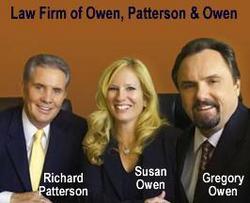 Valencia, CA (PRWEB) October 28, 2010
Abbott Laboratories has voluntarily pulled its popular diet pill, Meridia, also known as sibutramine, from the market in the first week of October following the recommendation of the FDA. FDA's recommendation came as the result of a 60-month study showing a 16 percent increase among users in the risk of death or serious heart problems, such as non-fatal heart attacks, non-fatal strokes, and the need for resuscitation after stoppage of the heart.
The FDA requested the market withdrawal of Meridia after reviewing data from the Sibutramine Cardiovascular Outcomes Trial (SCOUT), part of a post-market requirement to look at the cardiovascular safety of sibutramine after the European approval of the pill. The trial demonstrated a risk of serious cardiac events, such as heart attack and stroke.
Dr. John Jenkins of the FDA told the New York Times in an Oct. 8 article that the FDA pursued Meridia's withdrawal because "there was no identifiable population of patients for whom the benefits of Meridia outweighed its risks."
Meridia's withdrawal from the market comes 14 years after Wyeth Pharmaceuticals was forced to withdraw popular diet pill Fen-Phen from the market because of side effects in users including pulmonary hypertension and heart valve problems. Gregory Owen, Los Angeles personal injury attorney at Owen, Patterson & Owen, noted that Abbott Laboratories was simultaneously planning to launch its marketing campaign for Meridia just two months after Fen-Phen was taken off the market, effectively making Meridia an alternative for Fen-Phen users.
Meridia was approved by the FDA in November 1997 – the same year that Fen-Phen was deemed unsafe. It appears now both pills – meant for weight loss and metabolic maintenance for obese people – pose dangerous health hazards.
"The sad truth is that the aggressive marketing of Meridia directly to the public overshadowed the frightening risks associated with diet pills," stated Rick Patterson, Owen's law partner. "This imbalance of risk-to-reward may, in fact, result in further action or recommendation against other diet pills or supplements."
Meridia users are urged by the FDA to do the following:

Immediately cease taking Meridia.
Talk to your health care provider about other weight loss and weight loss management options or programs that may be better suited for your health issues.
Ask your health care professional if you have questions, concerns, or health issues directly linked to taking Meridia.
Contact your doctor immediately if you have experienced or feel any chest pains, abnormal heart rate or rhythm, dizziness or lightheadedness, heart palpitations, or any other symptoms.
Dispose of any remaining Meridia tablets within your home per the FDA Disposal Guidelines: Take Meridia out of the bottle and dispose of it with other unwanted trash, like kitty litter or coffee grounds, or place Meridia in a lock-sealed bag, jar, or empty container to prevent spillage.
Report any side effects from Meridia to the FDA's MedWatch program by calling 1-800-332-1088, faxing 1-800-FDA-0178, going to MedWatch Online, or sending a report to MedWatch, 5600 Fishers Lane, Rockville, MD, 20857.6
Call Owen, Patterson & Owen to schedule a free consultation to find out what your rights are and to take the next steps of recourse, if any.
For more information on sibutramine, please visit http://www.fda.gov/.
Any Meridia users who may have been harmed by their use of Meridia, or anyone who knows a Meridia user who needs a Meridia lawsuit attorney can contact Owen, Patterson & Owen to set up a free consultation by calling 866-654-4947, visit the firm's website at http://www.opolaw.com, or send mail inquiries to Owen, Patterson & Owen, 23822 W. Valencia Blvd-201, Valencia, CA, 91355.
About Owen, Patterson & Owen
Owen, Patterson & Owen specializes in every type of personal injury case including cases like this. Whether a client's case involves an out-of-court settlement or going to trial, Owen, Patterson & Owen believes in getting the client every bit of compensation they deserve and are asking for through experienced legal representation that includes the use of industry experts and trusted medical professionals.
Media Contact:
Greg Owen
Owen, Patterson, & Owen
http://www.opolaw.com
661-877-9169
opolawgjo(at)gmail(dot)com
Abstract: Following a study on the diet pill Meridia that revealed increased risk for heart problems, Abbott Laboratories has pulled the pill from the market, and the FDA has urged Meridia users to stop using it.
Keywords: Meridia side effects, Meridia pill, sibutramine side effects, meridian lawsuit, meridian attorney, meridian victim
# # #