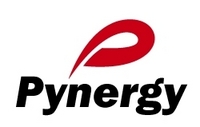 Denver, CO (Vocus) November 2, 2010
Pynergy Petroleum Company of Denver, Colorado is pleased to announce they have joined Mansfield Oil Company's DeliveryONE network. The DeliveryONE network is the distribution line for Yara's Air1® brand of diesel exhaust fluid. Ready to service the local market, Pynergy is providing Air1® to 47 counties in Colorado and Southeast Wyoming.
Diesel exhaust fluid is the key component of SCR (selective catalytic reduction) created to meet the new emissions standards mandated by the Environmental Protection Agency. With the DeliveryONE network in place, distributors like Pynergy are equipped to offer Air1® nationally from 1 gallon bottles to bulk, along with equipment. "We at Pynergy Petroleum Company are very excited about our new partnership with Yara and the DeliveryONE network representing Air1®. Becoming a part of the DeliveryONE Network has not only allowed us to represent the world's leading brand of DEF, but it has also enabled us to further enhance our abilities in supporting our customers finding their way through the new EPA emissions regulations. Air1® diesel exhaust fluid stands on its own with regards to its quality and reliability. When combined with packaging options it gives us the best overall program to support the industry in Colorado and Southeast Wyoming," shares Brandon Prentice, Director of Operations, Pynergy Petroleum Company.
DeliveryONE and Yara ensure complete distributor integration into the network through various trainings. Pynergy has been certified and is prepared to sell Air1® and preferred equipment solutions to their customers. "Pynergy is excited about being a DeliveryONE distributor for Air1® DEF and servicing the greater Colorado and Southeast Wyoming area. Air1® is a door opening product in the field and is another way to get Pynergy's name out in the marketplace. They will continue to use Air1® as a large partner in their distribution and marketing efforts for the long haul to gain business in retail, commercial and industrial accounts," stated Max Boffa, DEF Territory Manager, DeliveryONE.
"Yara continues to be honored to work with such highly reputable distribution companies such as Pynergy. This relationship is an excellent fit because their expertise and experience in providing only the finest products which will only advance the Air1® name in the local market", says Chad Dombroski, Director Air1®, Yara.
About Pynergy Petroleum Company
Pynergy Petroleum Company was founded in August 1999 when it acquired three Conoco branded retail locations in the Denver, CO area. Since then, Pynergy has been devoted to providing high quality fuels, lubricants, diesel exhaust fluid, equipment and service to the automotive, heavy duty and industrial markets throughout Colorado and Wyoming.
For more information, visit http://www.pynergypetroleum.com.
About Mansfield Oil Company
Ranked as one of the Top 100 privately held companies in America by Forbes and a multiple finalist in the 2009 Platts Global Energy Awards, Mansfield Oil defines the next generation of downstream oil company, delivering a disciplined approach to fuel services nationwide from over 900 supply terminals. Founded in 1957, the company has achieved double-digit growth for three decades. Mansfield Oil focuses on optimizing and controlling fuel-related costs for their customers with local service, nationwide.
For more information, visit http://www.mansfieldoil.com.
###