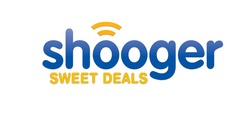 We continue to make Shooger deals accessible to more consumers, no matter the device, said Matt Myers, CMO, Shooger.
Miami, FL (PRWEB) October 13, 2010
Mobile coupon platform Shooger today announced availability on BlackBerry devices through BlackBerry App World, making Shooger available across BlackBerry, iPhone and Android smartphones. With Shooger, consumers can find money-saving deals on everyday services and products like pizza, manicures and car washes on their smartphone, at http://www.shooger.com and via opt-in SMS text messages.
According to Nielsen Co., smartphones now account for 25 percent of the U.S. mobile market. Research in Motion (RIM)'s BlackBerry is the largest smartphone provider with nearly 35 percent of smartphone subscriber market share in the second quarter of 2010.
Like other existing versions of Shooger, the BlackBerry app includes:
--Location-based offers: Find deals by proximity, category and keyword
--Maps and click-to-call: Click on a coupon for maps, driving directions, the merchant's website and a click-to-call option
--Coupon redemption: Show the merchant the Shooger coupon on your mobile device for the discount
--Clip and follow to save: Clip coupons to save them and follow favorite merchants to receive alerts when new deals become available
"Blackberry represents the largest share of smartphones in the U.S. and it is important for Shooger to reach this audience," said Matt Myers, CMO, Shooger. "We continue to make Shooger deals accessible to more consumers, no matter the device. Launching a BlackBerry app is a natural next step to bring consumers relevant offers, anywhere, anytime and with any device they desire."
Shooger apps are now available for high-resolution BlackBerry handsets with 4.6 OS and higher, including the popular Bold and Storm models. Shooger offers users more than 100,000 local and national deals from 50,000 merchants -- searchable by proximity and categories such as Restaurants & Bars, Home Improvement, Travel, Automotive, Dentists & Doctors and Sports & Recreation.
Extending the reach of existing advertising, Shooger provides businesses with a simple, performance-based mobile marketing option, allowing them to send instant offers directly to customers.
Shooger can be downloaded at the company's website, http://www.shooger.com.
About Shooger
Shooger, a mobile coupon platform, offers consumers local and national deals via mobile devices, giving merchants a new way to engage customers, increase sales and monitor advertising performance in real-time. Users can access coupons through a free app on their smartphone or via opt-in SMS text messages across all mobile phones. Privately funded, Shooger is led by a team of interactive media entrepreneurs with a track record of success in innovative technology solutions. Shooger is available for download at http://www.shooger.com.
###