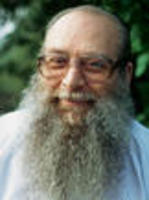 Playa Del Rey, CA (Vocus) October 7, 2010
Michael Horn, the U.S. media representative for Swiss UFO contactee, Billy Meier, will bring his multi-media presentations to schools, colleges and universities beginning in 2011. They will feature the still irreproducible physical evidence in the case, such as Meier's stunningly clear UFO photos, films and video, sound recordings and metal samples.
Horn will report on the scientific analysis and authentication of the evidence, presented to investigators in the late 1970s, long before home computers, PhotoShop and digital effects, as well as on additional comments from scientific experts.
Higher Standard of Proof
In addition to the physical evidence, Horn will present what he refers to as an even higher standard of proof, Meier's voluminous body of specific scientific information verifiably published by him from months to decades before "official discovery". Horn says that this evidence is "absolutely ironclad" and that it will stand up to the highest level of scrutiny and legal challenge.
According to Horn, "All previous UFO information, such as Roswell, the Air Force sightings, China, etc., is basically anecdotal and, while entertaining, is without any real, hard evidence. You can think of it as 'UFOs 101'. The Meier case is overflowing with hard evidence, which is why I refer to it as the 'Graduate Level Course'. And when you are educated about it you'll wonder why you never heard about it before. I'll discuss the answer to that too."
Academic Environment
Horn says that he is far more interested in presenting the information in an academic environment than anywhere else. "Basically, UFO-oriented events amount to preaching to the choir. I much prefer facing an auditorium full of inquisitive critical thinkers, students and teachers who will ask the tough questions. I especially welcome science, astronomy and physics professors and students, as they are already involved in legitimate scientific studies. If the Meier UFO contacts are authentic, if he's really been meeting with extraterrestrial human beings for almost 70 years, it's clearly the most important story in all of human history. I intend to let the information, and my 31 years of research into it clearly establish that such is indeed the case."
Please contact Michael Horn to arrange a presentation.
Presentations by Michael Horn include:
Ontario Science Center, Canada
ASPE Conference, New Mexico
Metropole Hilton, London 
NEXUS Conference, Australia
Meta Center, New York City
University of Alberta, Canada
University of Calgary, Canada
University of, Victoria, B.C.
NEXUS Conference, Amsterdam
Conscious Living Expo, Los Angeles
National UFO Conference, Hollywood
Shift Conference, Arizona
IUFOC, Laughlin
Night Search World Forum, Memphis
AUFORN, Australia
Art Institute of Los Angeles
New Life Expo, San Francisco
Bay Area UFO Conference, Santa Clara
Dolphins and ET Civilizations, Hawaii
Bodhi Tree Bookstore, Los Angeles
First Friends Fellowship Hall, Los Angeles
###