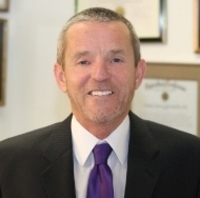 Biofeedback is a learning process in which people are taught to improve their health and performance by observing signals generated by their own bodies.
(PRWEB) November 10, 2010
Over 90,000 men and women returning from military service in Operation Enduring Freedom (Afghanistan) and Operation Iraqi Freedom rely on the U.S. Veterans Health Administration (VHA) services for treatment of Post Traumatic Stress Disorder (PTSD) and Traumatic Brain Injury (TBI), the signature wounds of these conflicts.
"Biofeedback is the process of providing real-time information from psycho-physiological recordings about the levels at which physiological systems are functioning" as stated in a recent article by Dr. Gabriel Tan at the Michael E. DeBakey Veterans Affairs Medical Center, Houston, TX, and Baylor College of Medicine titled "Incorporating Complimentary and Alternative Medicine (CAM) Therapies to Expand Psychological Services to Veterans Suffering from Chronic Pain" .
AAPB TeleSeminar Series
The Association of Applied Psychophysiology and Biofeedback will be presenting a TeleSeminar on PTSD on November 18, 2010 at 1:00 Eastern time as part of their newly launched series. The 90-minute presentation on "The Central Autonomic Network and Combat PTSD: Assessment and Intervention" will be given by Dr. Carmen Russoniello, himself a former Marine machine gunner and decorated Vietnam combat veteran.
Dr. Russoniello, Ph.D. uses the Thought Technology Infiniti System in a biofeedback program for Wounded Warrior Marines at Camp Lejeune. The novel biofeedback intervention involves EEG and heart rate variability feedback and includes the use of virtual reality (VR).
Canadian Instrumentation for Research and Education
Dr. Stephane Bouchard's research team at the University of Quebec in Canada uses Thought Technology's biofeedback instrumentation inside of the VR ("CAVE") to do research on teaching practical skills to service men and women prior to their deployment to the combat zone and after their return. They use a fully immersive environment to facilitate the training and practice of biofeedback skills such as relaxation and breathing in the middle of the virtual battlefield.
"After I learned about biofeedback and techniques for concentrating, breathing and relaxing, I was able to use it, and it worked", said 2nd Lt. Jacob Gonzales who signed up for Maureen Haney's biofeedback class at California State University Fullerton. Dr. Haney, a lecturer in health science and director of the university's Psychophysiology Lab, said "biofeedback is a learning process in which people are taught to improve their health and performance by observing signals generated by their own bodies".
The Biofeedback Foundation of Europe
A simple and effective way to reduce stress, whether in the military or at home, is to learn proper simple breathing techniques. EZ-AIR PLUS™ is a software program published by the BFE to help you breathe better when sitting at your computer. To learn more about the many uses of biofeedback and neurofeedback from experts around the world, join us in Munich in February 2011 at the Biofeedback Foundation of Europe's 15th Annual Meeting. Or, visit some of our home study opportunities at the American Psychological Association or visit our online shop.
Contact:
Carol Meyers
Education Manager
Biofeedback Foundation of Europe
education(at)bfe(dot)org
###