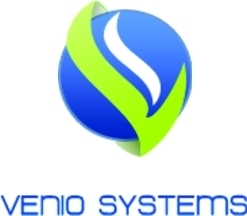 Integrated One- Stop Solution for an Early Case Assement, Processing , Analytics and First Pass review
Fairfax, Virginia (PRWEB) November 2, 2010
Venio Systems today announced its latest version 3.2.5 with enhanced features to easily manage the growing demand for an integrated one-stop solution of Early Case Assessment, Processing, Analytics and First Pass review for the e-discovery industry.
Venio FPR™ 3.2.5 supports all major file formats for easy assessment and review of your case. With a flexible platform that scales to process terabytes of data per day via an intuitive web-based interface, law firms and vendors can quickly process, host, search, cull, review and export data with ease. "With every new release of our software, we are working on meeting the challenges of law firms' eDiscovery efforts and the vendors that work hard to support them," stated Chris Jurkiewicz, Co-Founder of Venio Systems. "We have always understood that the end goal for our clients is to find the fastest, most efficient, easy-to-use, and defensible system that resonates with their thought process. Venio FPR™ 3.2.5 will greatly enhance any law firm's early case assessment process."
New Added Features

Built-in OCR engine
Email Threading
Support of EDRM and other export formats
Persistent hit highlighting
Enhanced file type and date filtering
Co-Lo friendly workflow
Enhanced embedded object handling
Ability to adjust custodian de-dupe priority
Workflow to handle password protected and corrupted documents
Spam filtering
Support of Email and Non Email Lotus Notes NSF
Key Features of Venio FPR™

Rapid Deployment to handle terabytes of data (Venio FPR™ Enterprise)
Process, Analyze and Review Anywhere, Anytime (Venio FPR™ Mobile)
Simultaneous Load and Analysis
Secure Web Interface
Full Export to ANY industry standard litigation support applications
Enhanced Foreign Language Identification
Email Domain Analysis
Unicode Compliant
Fully defensible searching
Built-In Native Viewer
Visual Analytics including complete Custodial Network Mapping
35+ Comprehensive Reports on Global or Custodial Level
De-Duplication and De-Nisting
Standard and customizable tagging
Quick Snapshot of ALL Data for Responsiveness
Venio FPR™ provides law firms, corporations and government entities the ability to gain a comprehensive picture of their data set at the front-end; thereby, saving precious time and money on the back-end. Venio Systems remains on the forefront of innovation to provide solutions anyone can use. For more information, visit http://www.veniosystems.com.
# # #