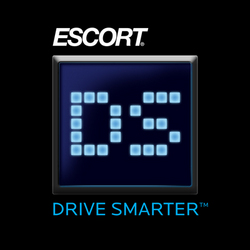 ESCORT is excited to reach this important milestone in our strategic alliance with Sense Technologies
Las Vegas, NV SEMA (PRWEB) November 1, 2010
Sense Technologies, Inc. today launched its first reverse obstacle detection systems for the passenger vehicle and light truck markets under the ESCORT brand name. These new reverse obstacle systems are the first in a continuing line of reverse obstacle detection products launched under a strategic trademark licensing agreement executed between ESCORT Inc and Sense Technologies in Q4 of 2009.
ESCORT is the global manufacturer and marketer of the world's best performing radar and laser detectors and premium automotive accessories designed for the consumer and commercial markets. The firm's brands include ESCORT, PASSPORT, REDLiNE, BELTRONICS, and SOLO.
"ESCORT is excited to reach this important milestone in our strategic alliance with Sense Technologies" said John Larson, ESCORT President and CEO. "The quality of Sense Technologies' products combined with the common vision of our companies provides an exciting platform for growth and continued innovation. ESCORT looks forward to providing our loyal customers and new audiences another innovative category of products with which to enhance their safety and security."
"Extensive consumer research shows that the ESCORT brand would serve as a powerful marketing platform for the collision avoidance market, and our products have met the technological and quality standards ESCORT products are known for", said Bruce Schreiner, President of Sense Technologies Inc. "User-friendly and installer-friendly products are critical in collision-avoidance products. In addition to this attribute of user-friendliness, we believe that the ESCORT Guardian Alert® will also importantly reinforce the attribute of driving safety alongside ESCORT's already established brand of intelligent drive smarter solutions."
About Sense Technologies, Inc.
Sense Technologies, Inc. develops and markets backing awareness products for safety. For additional information, visit http://www.sensetech.com .
Media Relations, Product and Sales Contact:
Tim Goldsbury
561.744.2952
About ESCORT Inc.
ESCORT Inc. is the leading manufacturer of premium automotive accessories including high-performance radar and laser detectors, Entourage GPS enabled navigation and tracking products, and other Drive Smarter products. ESCORT manufactures products under the ESCORT, PASSPORT, REDLINE, SOLO, Vector and BELTRONICS brands. The company is headquartered in West Chester, Ohio with its principal manufacturing facility located in Mississauga, Ontario, Canada.
Editorial Contact:
Ron Gividen
513.870.8500
# # #