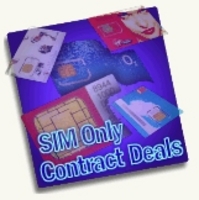 (PRWEB) November 8, 2010
Every year sees the mobile phone market growing and virtually everyone today carries a mobile phone. From non existent to a must have – the mobile phone has beaten every other invention in the history of mankind. Since pre-paid packages were introduced and prices of mobile phones became more reasonable, the market just bloomed. Today it's the mobile phone service providers who are hard pressed in striving to provide the best and reasonably priced services to retain customers and get a foothold in new segments of this thriving market.
This year editors of the SIM Only deals comparison site had to spend several days picking the winners in the different categories using data gathered throughout the entire year. Vodafone and O2 were clear winners for 2010 with Vodafone snatching the all-round best sim only deal, but we hope to see them getting more competition from 3 Mobile, T-Mobile, Virgin Mobile, and Orange. Vodafone and O2 may be amongst the oldest and strongest contenders in the telecommunication sector, but then in this ever growing market there is enough potential for the other service providers to give them a tough time.
In iPhone and Blackberry services there was no competition for O2 and they won both these awards hands down. No award was given for the new player in this sector which is iPad but 2011 should see an award for this sector as well. Similarly business SIM only and broadband were not considered but these will be included at some point in future awards. We see a fair number of SIM Only deals being offered in the iPad sector and it's good to note that it's not only the big players who are competing in this.
With virtually thousands of SIM only deals it's quite a time consuming and arduous task to pick a winner in each category. Selecting the best all round SIM only package is perhaps the most difficult to judge as each deal has to be evaluated on its merit. The popularity of the deal also has to be borne in mind.
The award winners are shown on http://www.simonlycontractdeals.co.uk/best-sim-only.html and a casual glance at them will amply justify their choice. As mobile phone service providers keep coming up with new SIM only contracts they evaluate them and try and guide users about their pros and cons. Another factor to consider while judging SIM only deals is the facilities that they offer. Some deals are targeted at selling a particular mobile handset and disappear over the horizon. These deals are not taken into serious consideration. We hope that next year we will be able to increase the scope of the SIM only deals awards.
###