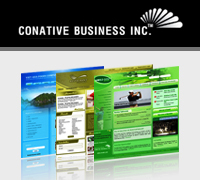 "Fifteen years ago people compete for price. Today it's quality. Tomorrow it's Design" Bob Hayes, Harvard Professor
Forest Hills, NY (PRWEB) November 4, 2010
The design of JapaneseBeautyBrands.com has received a lot of compliments from customers and suppliers for its sophistication and elegance in Design. The color theme, Flash, logo, and Japanese graphics all reflect the soul of the Japanese culture.
This new ecommerce website has many great features and delivers a wonderful user experience. JapaneseBeautyBrands.com has a Reward point system which gives consumers 10 reward points for every order they make, and another 10 reward points for the first order their family or friends make through referrals. Once their reward points reach a certain amount, they will receive big discounts for their next orders and other attractive promotions.
JapaneseBeautyBrands.com deploys Secured Transaction Technology (SSL) to ensure that all orders and customer information is safe online. SSL offers Flex Pay mode where buyers can pay for their order multiple times. It also has great recommendation features e.g. "Related Products" and "Recently Viewed Products" and a convenient search area to make it easy for customers to find the items they need.
JapaneseBeautyBrands.com connects with the Email List Manager to stay in touch with their valued customers frequently, in addition to sending them the latest updates, coupons and promotions they also offer their customers the ability to connect with Facebook, Twitter and blogger communities which boost the Internet Marketing activities under the management of Conative Business Inc.
Conative Business Inc. is proud to deliver such a high-end ecommerce website to JapaneseBeautyBrands.com. Our great collaboration and support in this project has lead to a long-term business contract, and now Conative Business will be in charge of Marketing campaigns for JapaneseBeautyBrands.com in the coming years.
###