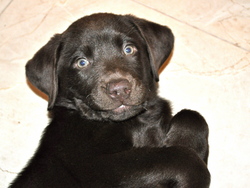 "The rise in the demand will continue as more and more building construction will rise"
Orange Park, FL (PRWEB) November 1, 2010
According to a Heavy Equipment Training company in Florida called National Training Inc., the demand for Heavy Equipment Jobs showed a steady increase in the summer of 2010. This is also supported by the findings of Indeed.com (October 2010). According to Indeed.com, a search engine for jobs that actively tracks job posts online: there is a 73% rise from last year on transportation jobs that included about 20,000 new jobs for the months of April, May, and June.
National Training considers this as remarkable news for the heavy equipment job industry – not only for the heavy equipment operators but also for the Heavy Equipment Operators Schools that provide Heavy Equipment Training. The increase in the demand for heavy equipment jobs signifies the ever growing heavy equipment jobs industry. This gives more opportunity for heavy equipment operators and is a good resort for those displaced workers coming from other job industries.
Based on studies and reports from various heavy equipment companies and Heavy Equipment Operators schools, it shows that the increase of demand for heavy equipment jobs come from a variety of factors involving the economy and business trends. Many business industries involve the help of heavy equipment operators, these include the sectors for Construction, Military, Mining, and other businesses that involve heavy equipment operations like drilling, digging, truck driving, stocking, crane operation, warehousing, and other freight or dirt handling tasks.
Factors within the Heavy Equipment Job Industry are also leading to job opportunities for in heavy equipment industry. Such factors included changes in some rules and regulations governing the industry standards, such as the one that measures the carrier and driver safety included in the 2010 CSA (Comprehensive Safety Analysis); some small companies closing down; and the aging of existing heavy equipment operators, which leads to a high rate of retirement in the industry at more than 30% within ten years.
National Training says: "For displaced workers, this is the best time to consider joining the heavy equipment industry. People from other job industries may become qualified by getting Heavy Equipment Training from a nationally accredited, fully licensed Heavy Equipment Operators School like National Training Schools. This career move can lead to a stable and rewarding career, as a Heavy Equipment Operator earns a starting salary of $33,208 - $55,506 a year."
National Training also points out potential career advancement: "Existing heavy equipment operators have a bright future ahead of them. They can enhance their skills by further heavy equipment training – a way to keep up-to-date information on the changes in the industry or learn more on the new and more advanced heavy equipments. Getting advanced skills can lead to higher positions such as a Construction Foreman position that earns $40,879 - $66,982 or better yet to a Construction Project Manager that earns $54,011 - $92,653."
The rise in the demand will continue as more and more building construction will rise. The boom in infrastructure development is evident in different cities, states, and countries. The demand for heavy equipment operators is not only evident in the America, but also in the other parts of the world. Chances of foreign employment in prime locations like oil producing countries, disaster inflicted areas, and even Arctic explorations are increasing. Getting heavy equipment training for more advanced, complex, and dangerous heavy equipments provides a definite advantage, higher compensation, and benefits.
National Training, Inc. is Nationally Accredited by the Accrediting Commission of the Distance Education and Training Council (DETC), Washington, D.C. National Training Inc. (NTI) is fully licensed by the State of Florida, Commission for Independent Education. NTI is also licensed by the Department of Highway Safety and Motor Vehicles. They train eligible applicants under the Workforce Investment Act (WIA). In addition, NTI is authorized to train eligible Vocational Rehabilitation Participants.
Contact Information:
David Rose
National Training
http://www.earthmoverschool.com/
1-800-488-7364
# # #