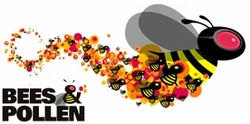 The Honey-Lizer fulfills this need for publishers – an in-house tool that is simple to setup and manage and is capable to optimize their ads and offers without the need to deliver any data to a third party
Tel Aviv, Israel (PRWEB) November 2, 2010
Bees and Pollen has launched a new optimization tool, the Honey-Lizer, to provide Facebook application developers and websites owners who use Facebook connect an increase of over 30 percent in revenues from advertising campaigns, by making a unique social DNA which is created from more than 60 attributes of a user's profile. The DNA being made is compared to other already converted user's DNA. Based on the similarities between the DNA profiles, the best targeted ad or promotion is shown to the user increasing the probability for conversion.
The privacy of Facebook users has been a hotly debated issue particularly in the last 2 weeks when the Wall Street Journal came out with a big publication on Oct 18th titled "Facebook In Privacy Breach", quoting: "Many of the most popular applications, or "apps," on the social-networking site Facebook Inc. have been transmitting identifying information—in effect, providing access to people's names and, in some cases, their friends' names—to dozens of advertising and Internet tracking companies, a Wall Street Journal investigation has found."
Udi Barone, co-founder of Bees and Pollen says "We feel that Facebook is doing a great job in educating and providing its users with the right tools to control their privacy. However, it is clear the user privacy model might be breached when the user gets to publishers or to other parties who involved in serving optimized ads. The Honey-Lizer fulfills this need for publishers – an in-house tool that is simple to setup and manage and is capable to optimize their ads and offers without the need to deliver any data to a third party".
The Honey-Lizer can be used by any Facebook app, Facebook game, Facebook Connect website and Facebook Connect app (e.g. widgets, mobile apps, toolbars and software) for the purpose of better monetization by optimizing its ads or offers served to each of its users.
Applying for the free Honey-Lizer is via the Bees and Pollen website through a short sign-up form and a short 30 min setup process. For more see: BeesAndPollen.com
About Bees and Pollen
Bees and Pollen is a technological company based in Tel Aviv, Israel and was founded 2 years ago. The main goal of Bees and Pollen is to provide solutions which turn social networks user's data into actionable knowledge while maintaining the privacy of the users. This is done by providing optimization tools for app developers and Facebook Connect publishers while creating a win-win situation for both the publishers (who have the ability to optimize campaigns) and users (whose privacy is being watched).
info(at)BeesAndPollen(dot)com
###