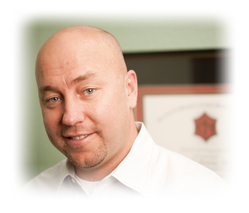 This is not a weight loss surgery, so you need to be at your best weight before having a tummy tuck.
El Paso, TX (Vocus) November 2, 2010
Between 2000 and 2009, the number of tummy tuck procedures performed by American Society of Plastic Surgeons doctors went from 62,713 to 115,191, representing an 84 percent increase. This is the largest increase in any type of plastic surgery over the time frame.
When asked about this increase, Las Cruces and El Paso plastic surgeon Dr. Scot Martin stated, "More and more patients are realizing that they can look their best, no matter what their age, with the help of a plastic surgeon. For many, this comes in the form of a tummy tuck. El Paso and Las Cruces residents spend a lot of time at the pool or beach, and a flat stomach helps them look their best."
Dr. Martin commented on the fact that 96 percent of the patients who had a tummy tuck were women, "While anyone can benefit from the tummy tuck, El Paso and Las Cruces women usually find they have a greater need for the surgery. The stress of carrying and bearing children can cause damage to the abdominal area that no amount of diet or exercise can repair. With this straightforward surgery, we can tighten and flatten the abdominal area, ridding it of excess skin and fat deposits, and allowing a woman to regain her pre-baby figure."
Of course, men can also have a tummy tuck. A good candidate for the procedure, according to Dr. Martin, is an individual who has shown the capability to maintain a health weight and is in decent physical shape, yet still has unwanted skin and budges around the middle. "Remember," Dr. Martin says, "This is not a weight loss surgery, so you need to be at your best weight before having a tummy tuck."
A tummy tuck procedure typically occurs under general anesthesia. An incision is made from hip bone to hip bone along the lower abdominal area, below the line of most bikinis. The surgeon then exposes the abdominal muscles, tightens them if needed, and repositions them into their ideal spot. The belly button will also be moved to a new location near where it originally sat prior to the loosening and sagging of the skin. Then, any excess skin and sometimes fat is removed, and the incision is closed.
When asked what patients can expect for recovery, Dr. Martin replied, "Recovery takes a while after a tummy tuck. El Paso and Las Cruces residents interested in the procedure need to understand that it is a major surgical procedure. We may keep you overnight in the hospital, and you will need to take one to three weeks off of work, depending on the type of job you have."
Typically, full results after a tummy tuck are not visible for about six months. During the first six months, scars still stand out significantly and the area can be swollen.
About Dr. Martin
Dr. Scot Martin offers cosmetic procedures from his clinic and spa, Sol Medspa. He received his medical training at the University of Texas Southwestern Medical Center at Dallas, with a general surgery residency at the University of Oklahoma and a plastic surgery residency at the University of Alabaman at Birmingham. He is the only New Mexico inductee in the Society for Aesthetic Plastic Surgery to practice outside of Albuquerque. For more information visit http://www.drscotmartin.com or contact the office at 575-521-7111 or 141 Roadrunner Parkway, Las Cruces, NM, 88011.
###