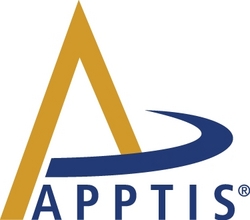 It is an honor to continue our work with DHS.
Chantilly, VA (PRWEB) November 10, 2010
Apptis, Inc., a leading provider of essential IT and communications services to key Defense and Civilian agencies, today announced the award of a contract from the Department of Homeland Security (DHS), Office of the Chief Procurement Officer (OCPO). Apptis will provide Information Technology Systems Security Services (ITSSS) for the portfolio of systems and electronic tools in support of DHS' Acquisition Support Branch (ASB). This contract has a one-year period of performance, with two one-year options, and is valued at over $1 million.
Apptis will leverage its knowledge of the DHS Software Engineering Lifecycle (SELC) and Enterprise Architecture (EA) processes to develop and enhance the DHS eProcurement systems by providing information technology services and management tools designed to reinforce business processes and consistency and facilitate efficient and effective acquisition of goods and service. This will enable DHS to leverage investment costs and promote competition, transparency, integrity, and consistency for its acquisition and procurement workforce.
"We have delivered Information Security services, and in particular ISSO support, to DHS and other agencies for most of the past decade. Given our depth of understanding of federal requirements, effective security techniques, and the DHS eProcurement systems, we will deliver a common business environment and enhance information systems and tools to grow with the ASB requirements," said Skip Nowland, President and COO of Apptis. "It is an honor to continue our work with DHS."
About Apptis
Combining deep experience in federal government with expertise driving the latest innovative technology advancements, such as Cloud Computing, Apptis has been delivering mission critical IT and communication solutions to federal agencies for over 20 years. Apptis defines, optimizes, and implements IT solutions that help our clients achieve their mission. The company's core capabilities include Software & System Engineering, Enterprise Management, Network Engineering, Information Assurance, and Program Management. Our accomplished IT professionals deliver mission critical IT and infrastructure services around the world anytime, anywhere. Proven. Trusted. Secure. Apptis is privately held with headquarters in Chantilly, VA. http://www.apptis.com
###