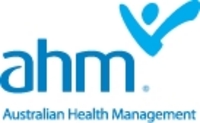 Hawks fans stood up proud for the NBCF Pink Night, with the majority of fans dressing in pink for the night
(PRWEB) November 4, 2010
The Wollongong ahm Hawks along with naming rights sponsor ahm health insurance raised over $3,500 on Friday night for the National Breast Cancer Foundation, while Hawks fans donated close to $1,500 to the NBCF.
Hawks fans stood up proud for the NBCF Pink Night, with the majority of fans dressing in pink for the night as the Wollongong ahm Hawks had one of their best come-from-behind victories in their 32 year playing history, winning in the last second against the Townsville Crocodiles 71-70.
'For our fans to come out all in pink for our 5th Pink Night for the National Breast Cancer Foundation was great. Thanks to our fans and our naming rights sponsor ahm Health Insurance we were able to raise $5,000 for the National Breast Cancer Foundation.' Hawks CEO Wayne Morris said.
'Pink Night is always a big night on the Hawks calendar, and the vibe in the building was fantastic! Our fans drove us home for the victory and you can't ask for much more than that.' Morris added.
Naming rights sponsor ahm Health Insurance donated $20 for every point the Hawks scored to a total of $1,420, plus $1 for every casual ticket sold on the night. This brought the total to just over $3,500 donated by ahm health insurance and the Wollongong ahm Hawks.
'We couldn't be more proud to be associated with the NBCF Pink Night each year with the Wollongong ahm Hawks. It's great the team won in the final second but even better that we were all able to help raise $5,000 for breast cancer research and awareness.' ahm Executive Group Manager, Dean Tillotson said.
An annual event on the Wollongong ahm Hawks schedule, the NBCF Pink Night will look to continue to grow each year and be a major event on the October calendar.
'Each year we have so many great events across the Illawarra raising awareness and funds for breast cancer research. The Hawks always put on such a great show for Pink Night and seeing the number of people dressed in pink, supporting the Hawks and NBCF on Friday night was just amazing' NBCF Illawarra Ambassador, Dr. Margaret Gardiner said.
'I'm just so proud to see the Hawks and ahm get right behind the cause and help raise some much needed donations for our fight against breast cancer. I can't thank them enough for their support,' she concluded.
For more information on the Wollongong ahm Hawks or to secure your membership today please visit http://www.hawks.com.au.
About ahm Health Insurance
ahm is the eighth largest health insurance provider and has been caring for the health of Australians for more than thirty five years. In addition to the provision of health insurance, ahm has developed and delivers innovative health management programs. We employ health professionals covering key disciplines including nursing, exercise physiology, dietitians and fitness to deliver these programs.
###