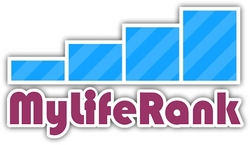 Does staying "connected" for hours on end really make a person social or quite the opposite?
Woodridge, IL (PRWEB) November 3, 2010
Facebook has formed an addictive ecosystem centered on news feed of your friends' past activities, applications, games, and gives you the ability to reconnect with people you haven't been in contact with. Statistics show internet users stay on Facebook longer than all of Google combined and that number is quickly growing. Many people now spend much of their free time outside of work or school on Facebook staying "connected." People seem to be replacing real face-to-face interaction with comments and "Likes" of a virtual peer group. Even in recent news, tragedies are occurring due to parent neglect of children. Plus, the inability to control one's data on some social networks has demonstrated that people unbeknownst to the user now have insight into their lives. Does staying "connected" for hours on end really make a person social or quite the opposite?
The term social has really evolved over the last decade to include all community based activity done online as being social, however there are still individuals who crave social engagement and value true interaction which has led to recent popularity of event based and group based companies, such as Meetup.com. Some people feel that unless there is an activity they can participate with their peer group or at least be able to encourage and engage with, he/she does not really feel involved in the social aspects of their friends' and networks' lives.
MyLifeRank (MLR) is a social network with game elements that focuses entirely on getting people to go out and socialize in the real world by achieving goals, facing fun challenges, and doing fun location activities – together. MLR has developed both the social network platform as well as a game mechanic scoring engine that encourages people to create goals, log achievements and create challenges within a location that ultimately creates a rank. The value of each activity is determined by your network through a rating system, so if you're friends do not find it relevant then they will not be motivated to give you a good rating (rank relativism). Rank also determines if a user is eligible for special benefits such as new goals, virtual goods, and actual deals & discounts off real goods. Focusing on goals, challenges, and location activities a person can do with their friends reduce the amount of "noise" caused by irrelevant updates around typical social networks and instead gives you incentives to engage with their network.
In the end, if a person's social network is not engaged, not supporting, participating or even reading what activities that person is investing their time in, can you really call it a socially engaging relationship? And now with the proliferation of Mobile activity, people can now be more active and participatory through technology and yet people don't have a way to work & achieve something together. MyLifeRank wishes to help facilitate that activity.
###